---

by Ranger Kidwell-Ross, editor
WorldSweeper.com

State of the Industry 2018/2019
This year appears to have been a good one for the power sweeping industry. Business has been on an uptick throughout the country, in part as a result of the business-oriented Trump administration tax cuts. Municipal purchasing has remained strong and, spurred by an advancing economy, retail has benefited and taken with it the earnings of power sweeping contractors in that sector. An increasing challenge of the strong economy, though, is the ability to find and retain good employees. October stats reported the second largest number of job openings ever in the U.S.
Looking ahead to 2019, however, there may be some ominous clouds on the horizon. For one, many economists believe the effects of the tax cuts are exhausted. That may spur an economic tightening for 2019. In addition, the potentially negative effects of the Trump tariffs have not yet been felt throughout the economy, though the stock market is currently taking a beating with most analysts listing tariff uncertainty and rising interest rates as the cause. Sweeper manufacturers and other industry suppliers may soon be forced to seek significant price hikes due to tariffs on steel, meaning the cost of metal-intensive everything is certain to rise.
Also of concern is that price increases for sweeping services in the retail sector have been slim. Third party vendors, especially, continue to put downward pressure on pricing while, at the same time, trying to add contract clauses that shift liability to contractors, as well as others that require increased reporting. For example, as Director of the World Sweeping Association, I fought against a four-state WalMart region that decided to require before-and-after photos of each sweep as a requirement for submitting an invoice. Fortunately, after several conversations with WalMart corporate the requirement was rescinded. Still, these types of situations pose an ongoing struggle.
Something else I've heard more about this year is that an increasing number of municipalities seem to be regarding street sweeping as, shall we say, a 'cosmetic requirement' to keep citizens happy, rather than as the important – and most cost-effective – way to abate stormwater pollution runoff from streams and waterways. This is so even though water quality concerns seem to be increasing significantly.
For the most part, though, the sweeping industry in the U.S. and worldwide appears to remain stable and, largely, flourishing. Let's hope it can stay that way even if we do get a somewhat bumpy economic ride in 2019.
As always, if you have any news of potential interest to the power sweeping community, please let us know. Between this publication, the WorldSweeper.com website, and the World Sweeping Association, we'll be sure to get the information passed along to interested readers.
Good Sweeping,



Ranger Kidwell-Ross, M.A.
Editor, WorldSweeper.com
Executive Director, World Sweeping Association
Member, PAVEMENT Hall of Fame
PS If you haven't 'liked' our WorldSweeper Facebook page, what are you waiting for? That's where we offer industry previews and updates on an ongoing basis.


---
December Newsletter Contents
(Scroll down to read stories or click on links.)
---
Seattle Report Catalogs Street Sweeping Effectiveness

In a previous article on the topic of street sweeping in Seattle, we learned that the City planned to double its sweeping program for 2016 in an effort to reduce stormwater runoff pollution.

This year, the City released the final report entitled "Street Sweeping Water Quality Effectiveness Study." In it, Seattle reports on the paired basin study it conducted in 2014 – 2016 designed to test the effectiveness of its Schwarze A9 Monsoon fleet in removing both particulates and pollutants. We offer an overview of the study results as well as a link to the study in its entirety.
---
Elgin Now Offering Piranha Curb Broom Segments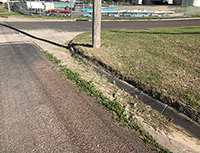 In 2016 we did an initial article on the heavy-duty Piranha curb broom segments designed to increase scrubbing power. There's no question the product is finding its niche with users. So much so that, after doing considerable testing, industry veteran Jeff Miles, Vice-President of Elgin dealer Key Equipment, started offering the product to Elgin customers.

The Piranha segments have been so successful that they're now available from Elgin distributors throughout North America. We offer a 15-minute audio interview with Miles, as well as the story of why the Piranha segments have been well received as an adjunct to standard curb brooms.

Check it out.
---
Sweeping Contractor Wanted for Diesel Lubricant Study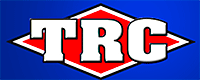 In a previous article, WorldSweeper documented the outstanding results that sweeping contractor Craig Crissman, the owner of Shenandoah Supervac LLC of Buena Vista, Virginia, received with his DPF filter testing as the result of using specific additives made by Texas Refinery Corporation (TRC).

WorldSweeper is working in conjunction with TRC to conduct a side-by-side test on two identical sweepers to see if these results can be replicated. Ideally, the test will involve a contractor that is purchasing two identical twin-engine sweepers, regardless of the manufacturer. One will use the TRC products recommended by that company for use in sweepers. The other will use the fluids normally used in the rest of the company's sweeper fleet. The TRC products, as well as the cost of periodic DPF filter testing, will be provided at no charge to the contractor.

If you recently purchased two identical sweepers, or are planning to do so in the near future, and would like to be considered for the test please send an email to editor@worldsweeper.com or call us at 866-235-2205.
---
Remember the BMPs for Your Office Parties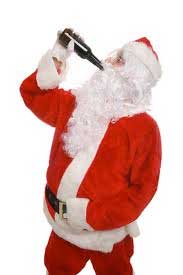 Two attorneys provide what you need to know about planning and execution of your Seasonal office parties. Today's no-nonsense laws on DUI, as well as increased liability for companies sponsoring office parties that result in employee injury, combine to create a lot of potential for negatives to occur.
Holiday parties often also create or increase the risks of inappropriate behavior, whether it is inappropriate dress, inappropriate dancing with co-workers, sexual harassment, assault and even wrongful death claims if an accident is caused by a driver who became intoxicated at the party.
Check out the best practices info.
---
World Sweeping Association Adds Two New Benefits

The World Sweeping Association has added two new benefits. Marty Heller, of Counsel at nationwide law firm Fisher Phillips, is an attorney experienced in labor and employment issues as they relate to contracting and construction. Heller presented a seminar on this topic sponsored by WSA at the 2018 National Pavement Expo. In addition to access to the video of Heller's 1.5-hour NPE seminar, WSA Members are offered a variety of Member-only discounts from Heller's firm as well as a free phone call of up to 30 minutes to discuss an employment problem.
Byron Skaggs was once the owner of a successful sweeping company, BEJA Environmental. Today he is a principal of Legacy Business Leaders, LLC. As a WSA-exclusive Member Benefit, his company is offering a FREE Business Effectiveness Evaluation to each owner of a WSA Member firm. This is followed up by a one-hour complimentary one-on-one conversation designed to provide you with a variety of techniques to allow you to move forward personally, professionally and profitably in your business.
For more information on these, as well as the many other benefits of membership in the World Sweeping Association, where the Editor of WorldSweeper.com also serves as the Association's Executive Director, use the link below.
Check out the World Sweeping Association.
---
Have Diesel Questions: Ask Dr. Diesel!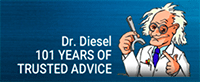 Foley Engines is the oldest engine distributor in North America and, as long-standing engine professionals, the management has taken on the obligation to share their knowledge with their customers and other engine pros. To do so they publish an ongoing series of "Tech Tips" designed to help keep your Perkins, Deutz, Deere or Continental engine up and running, as well as keep your Hurth marine transmission lasting longer, your Rockford and Twin Disc® PTO functioning better and/or your exhaust scrubber and purifier able to clean more air.
At the company's website, linked below, you will find a host of collected tips for a wide variety of engine types, as well as an "Ask Dr. Diesel" link where you can ask questions of your own. So, next time you're stumped as to what's going on with one of your engines, ask Dr. Diesel and you'll have a good chance of finding the answer!
Go ask a question or look at some answers.
---