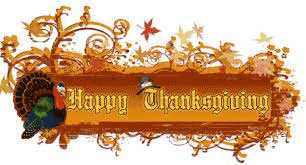 by Ranger Kidwell-Ross, editor
WorldSweeper.com

The Changing Face of U.S. Power Sweeping
In 1988 I produced for Schwarze Industries, Inc. the first issue of the Supervac Quarterly, a newsletter designed to educate sweeping contractors. Back then, the company was still owned by founders Bob and Peggy Schwarze. Their son, Mark, was the company's Vice President. At the time the Schwarze family controlled in excess of 70% of U.S. market share for parking area sweepers. All were twin-engine machines.

Now, nearly 30 years later, Schwarze Industries once again appears to have the lion's share of that market, along with single-engine sweeper manufacturer, Nite Hawk, both of whom are owned by Texas-based conglomerate, The Alamo Group. TYMCO, still privately owned by the Young family, although a strong force in the street sweeper marketplace, would appear to be in third place, probably followed by MASCO.

Now, with its purchase of Victory Sweepers – the company started by Mark Schwarze six years after the sale of Schwarze Industries to Alamo Group – India's family-owned Roots Multiclean appears poised to compete strongly in the U.S. sweeper arena. As dedicated readers will know, I visited the Roots factory in Coimbatore, India, last year as well as saw the regenerative air street sweeper they built for the Australian market while at that country's largest equipment tradeshow. What I saw in both places was impressive. In the interim, I know Roots has done well competing with Schwarze in Australia.

Time alone will determine if a Roots-owned Victory Sweepers will be able to become a force in the American parking area and street sweeper market. Roots' company representatives have said their products will be built so as to qualify as being 'Made in America.' In any event, the mere entrance of another manufacturer should bode well for contractors, since they will have another competitive choice and, in all likelihood, pricing across the board will be forced downward.

My understanding is Roots will also be bringing in select models of the smaller, industrial sweepers it currently builds and sells in the 15 countries in which it now does business. Looking forward, 2018 should be an interesting year for the U.S. power sweeping industry.

Thanks to everyone in the industry for your continued interest in, and support of, both of these projects. If you are one of our industry sponsors, thank you so much for the critical part you play in supporting 'Earth's Largest Power Sweeping Resource.'SM If you sell to the sweeping industry but don't yet advertise with us, please consider doing so.

Conversely, if you're a contractor I urge you to check out the many benefits of membership in WSA. And, last but not least, if you are any way involved in the power sweeping industry – as I have been since first producing the SuperVac Quarterly for the Schwarze family back in 1988 – thank you for wanting to read the 'sweeping news you can use' I've been providing for the last 29 years... and continuing.

Good Sweeping,



Editor, WorldSweeper.com
Executive Director, World Sweeping Association
PS If you haven't 'liked' our WorldSweeper Facebook page, what are you waiting for? That's where we offer industry previews and updates on an ongoing basis.


---
November Newsletter Contents
(Scroll down to read stories or click on links.)
---
Improving Tier 4 Diesel Engine DPF System Performance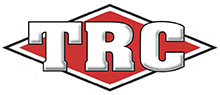 When he purchased what is now Shenandoah Supervac LLC in 2009, Craig Crissman had over 20 years of experience as an engine technician. So, when Crissman added an Isuzu-mounted Schwarze Gale Force to his fleet it was only natural that he did research on the vehicle. His journey for information led him to WorldSweeper's previous articles about the reported trials and tribulations owners were having with their Tier 4 diesel engine DPF systems.

Crissman's response was to set up a protocol designed to hopefully maximize his diesel exhaust system's longevity, including that of his particulate filter. In this article Crissman collaborated with WorldSweeper's editor to provide the information he learned – which involves use of oil and additives from Texas Refining Corporation (TRC) – for the benefit of the greater power sweeping industry. The article also includes a 20-minute podcast with a 35-year veteran of TRC, which this year is celebrating its 95th year in business.

Editor's Note: As a result of the information in this article, the World Sweeping Association has negotiated a 15% discount for its members on their first order from the TRC organization.

Get complete info.
---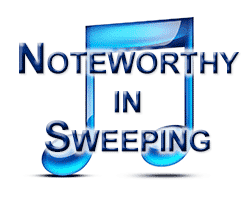 Celebrating a Career Repairing Sweepers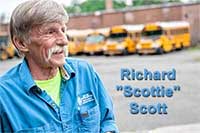 Richard Scott spent nearly 40 years repairing sweepers and other equipment at the Highway Division of the Northampton, Massachusetts, Department of Public Works. Scott says he learned about fixing cars from his father and from his vocational training in high school. After graduating, he picked up a few different jobs at dealerships before landing the DPW job in 1976.

Now, at the other end of his career, in the linked article Scott is remembered by Northampton's management team and he looks back on his 40 years on the job. WorldSweeper's editor also recorded an approximately 20-minute audio podcast, in which Scott provided some of his advice for keeping the Elgin mechanical broom sweepers he cared for in top operational condition.

Read about Scott and/or listen to the audio interview.
---
It's Official: Victory Sweepers Purchased by India's Roots Multiclean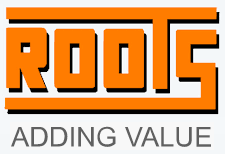 In late September Victory Sweepers submitted a formal Chapter 11 bankruptcy filing. The intent, according to company management, was to sell the company to a multinational, family-owned business based in Coimbatore, India, Roots Multiclean LTD (Roots). On November 7th, the deal was approved by the U.S. Bankruptcy Court.

Roots makes several models of small, industrial-type sweepers as well as vehicle horns, pressure washers and more. These are currently marketed in 15 countries worldwide. The company has been successful with marketing its street-class, regenerative air sweeper in the Australian market. Although we were not able to set up an interview with any of the incoming Roots' team members, our understanding is that former Victory President, Mark Schwarze, and former CFO and President of Schwarze Industries, Inc., Robbin Hodges, will both be involved with the new organization.

In addition, we received a press release about Roots' recent successful effort to supply nine high-speed runway sweepers to the Royal Thai Airforce. That article is linked below.

Read about it.
---
NASCAR Jobs Spotlights Elgin's Track Sweeper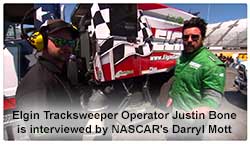 When it comes to NASCAR there's only one vehicle that is featured at every race: That's the Elgin Track Sweeper. In a recent segment of 'NASCAR Jobs,' the sweeper and operator are featured for the segment. If you've wondered what it is like to operate the sweeper on a NASCAR track and/or want to learn more about the sweeper itself, this is your opportunity!

Check it out.
---
Not Exactly Sweeping: Beauty Queen Becomes NY Sweeper Operator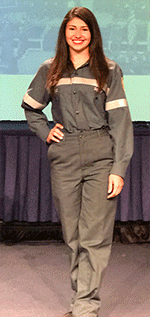 Beauty pageant veteran Nicole Doz – the first runner-up for Miss Staten Island 2017 – has added a sanitation worker uniform to her wardrobe of sashes. And the 23-year-old says she is doing it all for the love of New York City.

Doz says that getting to her new title of street sweeper operator was even more grueling than going through talent, interview and swimsuit contests. To maximize her chances of getting through the rigorous physical testing needed to make the cut (only around 500 are chosen each year out of about 100,000 applicants) she hit the gym with her dad, John, an 18-year employee of the NYC Department of Sanitation.

At the same time Doz, who's been competing in pageants since 2013 – including in Miss Brooklyn, Miss Queens and Miss Bronx events, as well as in her home borough – isn't planning on hanging up her tiaras anytime soon. "I'm still going to compete," she told the New York Post, noting that she plans to enter the Staten Island pageant – where she was 1st runnerup in 2017 – again in January. "I want to win it this year. I think it's about time."