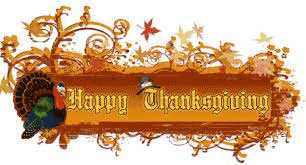 by Ranger Kidwell-Ross, editor
WorldSweeper.com

Preparation: Key to Averting Disaster
Several of this month's articles encourage the concept of preparation. Fortunately, you still have time to prepare for each of the topics we discuss.
Our lead story, OSHA's Respirable Crystal and Silica Rule, will take effect on June 23, 2017. The crux of the upcoming Rule is that workers will be allowed to intake only about 1/2 as much dust as is currently the case. 'Dry sweeping' is specifically spelled out in guidance as being disallowed. I encourage everyone to be sure to read the article and then check with your local OSHA office to see how to proceed toward compliance in your state(s) of operation.
Baton Rouge contractor, Clean Sweep, Inc., thought they were well prepared for any eventuality. However, there were lessons to be learned when the company was hit with a 1,000-year flood. The article provides sensible tips for all to consider when it comes to making sure your business is able to weather a storm or other catastrophic event.
One way to prepare your business is to attend seminars at the National Pavement Expo, which starts next February 1st. The more you know, the better you can run your company. Most every attendee I've spoken with through the years says the information they learn at NPE more than offsets the investment in attending.
Preparation is definitely needed to assess whether you should be buying sweepers or other capital equipment prior to the end of 2016, the date at which it must be in service to qualify for the Section 179 deduction. You may find that through this government-sponsored accelerated depreciation program you may be able to acquire needed equipment and increase your cash reserves at the same time.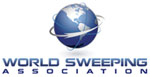 An additional reminder: With its many money-saving benefits – plus its award-winning twice-a-month email bulletin – the World Sweeping Association lets you know what you can do to prepare your business for greater success in terms of the issues facing the power sweeping industry. Yearly membership is just $325 and your satisfaction is completely guaranteed. See for yourself why so many contractors having glowing praise for WSA.
There's no way to know what the future will bring, especially this year as the U.S. heads into a new administration. However, if you take time to prepare – while you still have plenty of time to assess your alternatives without the stress of last-minute decisionmaking – you're much more likely to have a more positive outcome in the long term.
As always, if you have any news of potential interest to the power sweeping community, please let us know. Between this publication, the WorldSweeper.com website, and the World Sweeping Association, we'll be sure to get the information passed along to interested readers.
Good Sweeping,



Editor, WorldSweeper.com
Executive Director, World Sweeping Association
PS If you haven't 'liked' our WorldSweeper Facebook page, what are you waiting for? That's where we offer industry previews and updates on an ongoing basis.


---
November Newsletter Contents
(Scroll down to read stories or click on links.)
---
OSHA's Respirable Crystalline Silica Rule Takes Effect June 23, 2017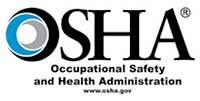 OSHA's upcoming Respirable Crystal and Silica Rule, which will begin June 23, 2017, is projected to have a significant impact on the power sweeping industry. OSHA's already published final rule was written to curb lung cancer, silicosis, chronic obstructive pulmonary disease and kidney disease in America's workers by limiting their exposure to respirable crystalline silica (think "dust"). The rule is comprised of two standards, one for Construction and one for General Industry and Maritime.
To find out more, WorldSweeper conducted a podcast with Abby Ferri, a national safety consultant and principal for The Ferri Group LLC. In the resulting article, Ferri offers a snapshot of the legislation and how it may impact the sweeping and pavement maintenance industry. We also provide an overview of the OSHA requirements and an OSHA representative provided the answers to several sweeping-specific questions. The entire audio podcast is also linked.
---
Time to Register for National Pavement Expo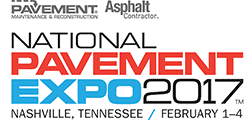 If you plan to attend the 2017 National Pavement Expo, which will be held in Nashville, Tennessee this upcoming February 1st - 4th, time is awastin' to get registered. According to several contractors we've spoken to, housing availability is getting limited due to another event coming to the city on that Friday, February 3rd. The link below takes you to the NPE website.
World Sweeping Association Members are eligible to attend two of the seminars for free. These are:

• How to Develop Sales Compensation Plans for Small- and Mid-Size Businesses
Harry Schum, Compensation Resources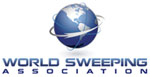 To be held in Room A3, Wednesday, Feb. 1st from 1:00 to 2:30 pm


and


• How to Grow a Smooth-Running, Profitable Multimillion-Dollar Company
Bill Silverman, Springboard Business Coaching
To be held in Room D34, Saturday, Feb. 4th, 8:00-9:30 am


If WSA Members have any difficulty with registration, call 866.635.2205 or send an email to director@worldsweepingpros.org.
---
Featured Contractor: Baton Rouge's Clean Sweep Survives 1000-Year Flood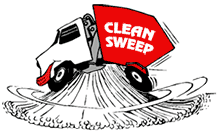 Clean Sweep Inc. is a Baton Rouge-based sweeping company owned by Warren and Bridget Burge. The firm is a Founding Member of the World Sweeping Association, as well as a member of WSA's Advisory Board. In August 2016, prolonged rainfall in southern parts of the U.S. state of Louisiana resulted in catastrophic flooding that submerged thousands of houses and businesses, including 55-inches of water that inundated Clean Sweep's office and seven of its sweepers for three days.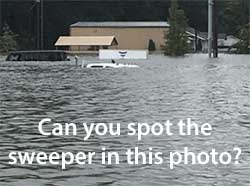 "We went to bed on a Friday night," said Bridget, "and by the next morning, according to the weather bureau, it had rained 3 trillion gallons. For us, that meant that 30 inches of rain had fallen overnight. We had put a few things up in the attic but for the most part we lost 26 years of customer records, tax records, everything that was paper-based." Read about the event, as well as learn what the hindsight the Burges have after the incident.
---
Sky Sweeping Buys 20th Schwarze Updraft in 2016
Located in Ohio, Sky Sweeping provides sweeping services to businesses and commercial spaces in Ohio, Pennsylvania and Indiana with many service areas across the three states. Sky Sweeping was established in 2002 by Jeff Zucal, who began with one truck and one account.
In the intervening 14 years Jeff and his brother, John, have grown the company to a fleet of sweepers that service over 3500 parking lots a month. The Zucals credit their success to their 98% client satisfaction rate, consistent work and quick response time. Recently the company purchased its 20th Schwarze Updraft in this calendar year.
Read the article.
---
Leo the Inquisitive Truck Builds a Street Sweeper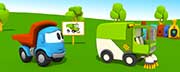 A new addition to our section for kids is a four-minute YouTube video in the Leo the Inquisitive Truck series. In this segment, Leo finds some litter on the street so builds a street sweeper to pick it up. This section of the WorldSweeper website also has a selection of sweeping-related toys and games for kids. Now is the time to use this section of our site to get sweeper-oriented games and other items for Christmas!
Get together with a small child or grandchild and watch the video.
---
NiteHawk Reminds Contractors About IRS Section 179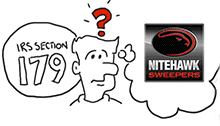 Sweeper manufacturer, NiteHawk, produced a brief cartoon video to remind sweeping contractors that the IRS Section 179 Deduction is not as complicated as people think. Essentially, Section 179 allows a business to take accelerated depreciation on the full purchase price of qualifying equipment or vehicles, up to $500,000, during the tax year. Check out their two-minute explanation video to learn how to take advantage of this huge opportunity and help take your sweeping business to the next level with IRS Section 179!
---
Not Exactly Sweeping: Robotic Cleaning... The Next Generation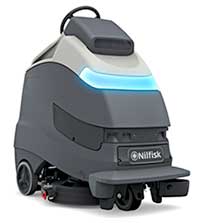 Nilfisk has partnered with Carnegie Robotics to bring more intelligence to cleaning machines. Nilfisk, which is based in Denmark, announced a technology and innovation roadmap that includes robotic cleaners – but that's not all.
Anton Soerensen, Senior Vice President of R&D at Nilfisk, tells ZDNet, "The Horizon program is kind of a landing page for new innovation within autonomous cleaning, connected products, and intelligent cleaning methodologies. It's not only about autonomous cleaning, it's about the vision to change cleaning as we know it today." Is this the harbinger of autonomous parking area and/or street sweeping technology?