by Ranger Kidwell-Ross, editor
WorldSweeper.com

Implementing Sweeping Best Practices: Are We Leading Thirsty Horses to Water or Still Herding Cats?
Especially in the last decade, there has been an ever-increasing emphasis on finding ways to improve water quality. Unfortunately, the power sweeping industry has been hamstrung for over 30 years by the 1979-1980 Nationwide Urban Runoff Program study that showed mechanical broom sweeping was largely ineffective at picking up the small particles that tend to harbor pollution.
The result is that for many public works' officials sweeping is still an afterthought, in stark contrast to the popularity of the host of companies now offering end-of-the-pipe solutions. These are virtually all very expensive and most are cumbersome to implement, as well. However, spurring the rise in these products are the budget dollars that have become available to public works' water quality departments via various forms of taxation.
In the meantime, the ability of mechanical broom sweepers to pick up small-micron debris has improved. Even more significant, though, is that newer-style regenerative air sweepers have been shown empirically to be the most cost-effective initial tool available for positively impacting water quality. The recent Seattle study, which was our top story in the last issue of this newsletter, is a great case in point: The lead agency's findings were that sweeping Seattle's streets was 4-to-10 times more cost-effective for removing pollutants from the runoff stream than any other method.
This information plus the facts included in our lead story in this issue, which I wrote for Public Works magazine's August issue, further reenforce the value of street sweeping for pollutant removal. A number of other studies confirm this basic information, as well. Still, it has proven difficult to get public works officials on board when it comes to expanding their sweeping programs. Too often I've heard about lots of money being thrown at end-of-the-pipe solutions and then, when I ask about their sweeping program, the answer is "We have a pretty limited budget for sweeping so we just do the best we can."
It's past time that American public works officials act on the data that have been collected, and capitalize on the firsthand experience of locales like Seattle. Stormwater and sweeping departments need to be combined so there aren't turf wars about budget, equipment and other considerations. The bottom line: Air sweeping needs to be performed at what – for most municipalities faced with water quality issues – would be a much higher level than what they are currently doing.
The way to maximize public resources to attain BMP status regarding storm water pollution removal is to sweep until the cost of the last pound of pollutant picked up by sweeping roughly equals the cost of the first pound collected by one or more of the relatively more expensive, end-of-the-pipe processes. All of the storm water removal methods, including sweeping, need to be evaluated together in order to develop a plan that will maximize the public's return on their infrastructure investment.
We can only hope that public works' officials are learning about the demonstrated ability of sweeping to reduce runoff pollutants using today's air sweepers and, like a thirsty horse being led to water, will take advantage of the information. So far, though, the process has been much more like herding cats, with only sporadic implementation of the latest data by the public works community. Let's all raise a glass of tap water to this situation changing, and soon.
As always, if you have any news of potential interest to the power sweeping community, please let us know. Between this publication, the WorldSweeper.com website, and the World Sweeping Association, we'll be sure to get the information passed along to interested readers.
Good Sweeping,



Editor, WorldSweeper.com
Executive Director, World Sweeping Association
PS If you haven't 'liked' our WorldSweeper Facebook page, what are you waiting for? That's where we offer industry previews and updates on an ongoing basis.


---
September Newsletter Contents
(Scroll down to read stories or click on links.)
---
WorldSweeper's Editor Authors Public Works Magazine Story on Cost-effectiveness of Sweeping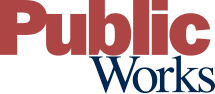 Many public works officials and others don't recognize that, when it comes to removal of stormwater pollutants, street sweeping has been shown to be 4-to-10 times more cost-effective than end-of-the-pipe solutions. Removal of total suspended solids (TSS) via structural methods like detention ponds and filtering devices run between $14 and $83 per pound of pollutant removed, even without factoring in the cost of land needed for those types of solutions.
By contrast, street sweeping has been shown to reduce TSS for just $3-to-$14 per pound (depending on what type of sweeping technology is being used) AND, at the same time, sweeping removes many pounds of larger material that has safety and cosmetic implications, even if it doesn't contain pollutants. This analysis, published in one of America's most prominent public works' magazines, should be a primer for any public works' official looking to maximize pollutant removal at the least cost.
---
Elgin's Broom Bear Wins Contractors' Choice Award
"We are honored to once again accept this prestigious award from Roads & Bridges magazine and to have one of our sweepers recognized by the very contractors and professionals who are using our equipment in the field," said James Crockett, sweeper products manager for Elgin Sweeper."
Sponsored by Roads & Bridges since 2006, the annual Contractor's Choice Awards invite the contractor audience to vote and pick the best equipment available on the jobsite. Nominations are routed through an independent group of judges and then contractors are given the chance to vote for what they view as the best product. The top three winners in each category receive either a gold, silver or bronze award.
---
Sweeper Market and Paver Market Converge


The monthly Sweeper Market and Paver Market publications have been combined in order to maximize the reach of both, according to Mark Boyer, the editor of both of the magazines. Also, both are owned by the same parent company, Davidson-Macri, one of the largest road maintenance contractors in the Seattle area.

"There is an extensive amount of overlap between the paving and sweeping industries," said Mark Boyer, longtime editor of both publications. "We felt that it would be in the interest of both of our readership groups to provide one combined publication. Each segment now will have an approximately 30% larger subscriber base, which is a real plus. And, we know many in sweeping have interest in knowing more about the equipment in the paving industry, and vice versa. The combined publication should be a win/win for everyone."

To see more, or to sign up to receive the free Paver & Sweeper Market magazine each month, use the link shown below. Note that this publication is also available at least a week before it arrives in mailboxes, as an electronic view-file, right here at the WorldSweeper website.
---
WSA Scholarship Voting Ends in Three-Way Tie
This marks the third year the World Sweeping Association has offered two scholarships of up to $2,000 each to offspring of those working in the power sweeping business or, as is the case this year, someone working directly with a sweeping company. These are done in memory of two individuals long involved in the power sweeping industry, Dale McCaskill, Sr. and Carl J. Austin. Voting is done by interested members of the World Sweeping Association.
This year's voting ended in a three-way tie between three applicants. Rather than arbitrarily breaking the tie, it was decided to split the $4,000 total scholarship grants between the three. As a result, this year's winners are:

• Elliott Chapman, who for the last two summers has worked for SC-based AccuSweep Services, Inc. Elliott is attending the University of South Carolina majoring in bio-engineering, with an end goal of becoming a doctor.

• Charles "Chase" Massey IV, whose father, Raymond Massey, is a long-time employee of Schwarze Industries, Inc. Chase is attending Texas State University with the goal of becoming a broadcast journalist.

• Ross Moore, whose father, Rod Moore, is the Director of Sweeping Operations for Michigan's C & J Sweeping. Ross is going to school at Tiffin University in Tiffin, Ohio, and will be majoring in business.
---
Featured Contractor: Sweep Masters, Inc.
Sweep Masters' market area extends from Waveland, Mississippi to Mobile, Alabama. Hurricane Katrina hit that area of Mississippi in August of 2005, changing the landscape – and the business landscape – ever since. Overnight, the company lost 75% of its customers.
With no work for their employees, the ownership duo took over all tasks in the company, a situation that continued for the next two years. Although faced with an uphill struggle, the Sweep Masters organization shows that even after a disaster like Katrina competent members of the business community can persevere and come out the other side in growth mode. Sweep Masters is once again a force 10 years after Katrina.
Read about Sweep Masters and listen to the podcast interview at the World Sweeping Association website.
---
APWA Rebrands its Annual Congress & Exposition
The American Public Works Association (APWA) announced that major changes are in store for its annual conference and equipment show, which will be known as PWX beginning in 2016. The APWA's new PWX brand stands for "Public Works Expo," which will replace the previous lengthy title, "International Public Works Congress & Exposition." The launch of PWX is part of APWA's response to what APWA leaders term "significant trends occurring in the workforce."
"You can expect real changes with PWX that will take the APWA annual conference into the future workplace," said APWA Meetings Director Dana Priddy. "Our vision is to have an annual event that engages all generations by incorporating new learning methods that encourage more collaborations, and use technology to allow more people to access the conference in a variety of ways."
Check out the APWA's press release on the topic.
---
Not Exactly Sweeping: California's AQMD Proposes Extension of BioGas Emissions' Limits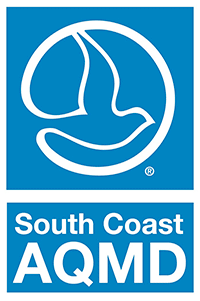 California's South Coast Air Quality Management District (SCAQMD) has air quality jurisdiction over the most populated sections of California. Most would agree that many of the environmental initiatives that begin in California eventually end up migrating across the U.S. Currently, SCAQMD's Rule 1110.2 limits the NOx, VPC, and CO emissions that may be generated by gaseous- and liquid-fueled engines, including any sweeper engines that exceed 50 brake horsepower and are operating in SCAQMD's area of control.
The proposed amendments to Rule 1110.2 is proposing to extend effective dates for the rule, given that many equipment owners/operators are experiencing compliance challenges because emissions' control technologies have not matured sufficiently in biogas engines. If you are located in Southern California, or want to know more about an emissions' program that is already being adopted or considered in other air quality jurisdictions, check out the link to the PDF information from SCAQMD linked below.