by Ranger Kidwell-Ross, editor
WorldSweeper.com

It's Time to Include Parking Lot Sweeping in EPA Mandates
With Stormwater Phase I the United States Environmental Protection Agency (USEPA) began the long and difficult road toward water quality improvement in major U.S. cities. With the advent of Phase II, the size of affected municipalities was reduced and the requirements were made more stringent. However, in spite of these regulations water quality remains in a steady decline.
With the major sources of point and non-point pollution having now been identified and regulated, increasing regulations are targeting the runoff from impervious areas (think roofs, parking lots and sidewalks) located on business properties. A mishmash of local legislation are being implemented across the U.S. to impose 'runoff fees' on these properties; in many cases, these run over $1,000 per month.
In other locales, including the Boston area of Massachusetts, environmental groups and local legislators are seeking to impose even stricter requirements for business-generated runoff. In the Boston case, for example, the Conservation Law Foundation and the Charles River Watershed Association are suing the USEPA to impose a new regulatory program that would require owners of commercial, institutional, industrial and high density residential properties in the Charles River watershed with one acre or more of impervious area to apply for a stormwater discharge permit.
If successful, this regulatory program would have a significant impact on property owners in a watershed that includes 35 communities and covers 310 square miles. EPA consultants estimated that the costs to the business community would be at least $180 million for just three of the affected communities.
Few would argue that the overall objective of improving water quality throughout the U.S. – or any other polluted area where water quality is diminishing – is a positive step. However, especially in light of the recent City of Seattle confirmational data that show sweeping can provide pollutant removal at a cost that is 4-to-10 times less than end-of-the-pipe solutions, water quality watchdogs should first legislate the 'low-hanging fruit' of requiring scheduled, regulated and thorough air sweeping on business parking areas.
A requirement for mandated sweeping requires no infrastructure modification and so would offer a much lower cost-to-benefit ratio for reducing runoff pollutants coming from these types of impervious surfaces. From the data it seems clear that the first step in developing a positive water quality impact would be to mandate an environmentally-sound, cost-effective air sweeping program.
To make this step more politically and financially viable, wherever impervious surface runoff fees are now imposed on the business properties a credit should be provided for having the sweeping done. Because results matter and the intent is not to burden the business community with fees but, rather, to make a difference in pollution runoff, the credit should more than cover the cost of instituting a 'parking area stormwater certified sweeping program.' Any such program should additionally have requirements designed to bring about the desired effects.
As always, if you have any news of potential interest to the power sweeping community, please let us know. Between this publication, the WorldSweeper.com website, and the World Sweeping Association, we'll be sure to get the information passed along to interested readers.
Good Sweeping,



Editor, WorldSweeper.com
Executive Director, World Sweeping Association
PS If you haven't 'liked' our WorldSweeper Facebook page, what are you waiting for? That's where we offer industry previews and updates on an ongoing basis.


---
August Newsletter Contents
(Scroll down to read stories or click on links.)
---
Remembering Katrina a Decade Later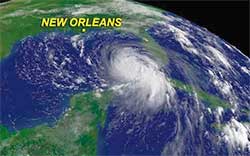 Katrina hit New Orleans ten years ago this month, on August 5th 2005, and made landfall in Mississipi. Two weeks after that, Hurricane Rita followed. At the time, the fledgling WorldSweeper.com website was less than two months old. At first there was literally no sweeper-related news coming out of the Big Easy. The entire area was too torn up to be able to utilize a street sweeper even if one had been undamaged in the storms' aftermath.
However, we eventually were able to reach a power sweeping contractor whose website we hosted. Lisa and Freddy James were the owners of New Orleans-based, Big Easy Sweeping. Lisa graciously provided the power sweeping community with a first-hand account of what it had been like going through this tragedy, coverage that included about a 16-minute audio interview in which she discussed the ordeal. As examples of how times have changed since then, this was before the term 'podcast' was in usage and in the article we also discuss the use of a dial-up modem.
As a 10-year look back at what happened in New Orleans during the Katrina and Rita hurricanes, we are re-linking our story for our WorldSweeper readers. You'll find it to be a chilling reminder of how the tragedy unfolded and the impact it had on so many people; it's an impact that continues even today.
Check out the 2005 interview; listen to the audio.
---
Frisco, Texas, Now Sweeping for Stormwater Pollution Abatement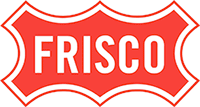 Public works officials in Frisco, Texas, are revamping the city's street sweeping program to emphasize the removal of stormwater pollutants. In addition, the city is providing an impervious areas stormwater fee credit to some members of its business community as a reward for the companies meeting requirements for sweeping their parking lots.
As it has been, the Frisco public works department will continue to utilize a private sweeping contractor for its street sweeping needs. To help ensure they were heading in the right direction in their sweeping contract rebid, Frisco's Stormwater Administrator, Perry Harts, contacted our WorldSweeper organization to get advice about different sweeping technology as well as links to previous studies and profiles on how other cities are meeting similar goals via sweeping. Included is the link to our story about this process, as well as an approximately 27-minute podcast audio interview between Perry Harts and WorldSweeper.com's editor.
---
APWA's 2015 International Public Works Congress & Expo Starts August 30th
Close to 6,000 public works professionals from around the world are expected to gather in Phoenix, AZ during August 30 – September 2, 2015 for the American Public Works Association (APWA) 2015 International Public Works Congress & Exposition. The annual Congress, known as "The Best Show in Public Works," is set to provide world-class education sessions on the most critical challenges in public works and infrastructure from the public and private sectors, including new strategies in funding and budgeting, career development and workforce solutions, asset management, emerging technologies, stormwater, sustainable practices, emergency preparedness and planning for livable communities.
Check out what will be going on.
---
Featured Contractor: Painless Efforts Makes Life Easy for Customers
Initially, Painless Efforts, LLC, revolved around snow removal, which is a significant need in their Colorado location. At the same time, they also purchased a low profile Schwarze 343 in order to continue utilizing the five years of knowledge Bruce had gained from working previously for a sweeping company.
In addition to power sweeping, the Painless Efforts team is equipped and has the experience to handle most any type of exterior maintenance project for clients. This includes all types of pavement repair, large item removal, lawn and landscaping services, striping, power washing, patching and more.
Read about Painless Efforts and listen to the podcast interview at the World Sweeping Association website.
---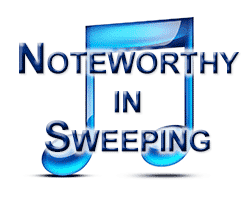 Sexy Brazilian Street Sweeper Using New Fame to Change Stereotypes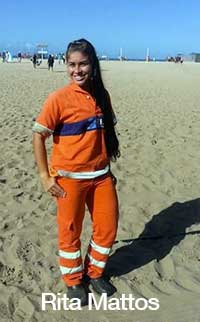 Rita Mattos is a street sweeping employee in Brazil who has been getting a lot of online buzz for being "too sexy" for the job. And while she relishes in the attention, she has instead decided to use it as a platform to change the stereotypes of people in her job.

Mattos, who works for the Municipal Urban Cleaning Company in Rio, started garnering a lot of attention after some of her photos in uniform went viral online. More than 54,000 people are following her Instagram account. Mattos has embraced the buzz and created a Facebook fan page that has nearly 10,000 likes. She told BuzzFeed that she hopes to get some modeling jobs, but has no plans of quitting her job anytime soon. However, going to college might be in her future.

Read about Mattos and see photos.
---
Not Exactly Sweeping: Aiming at Condition-based Maintenance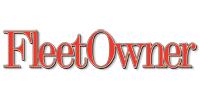 One of the top goals among many truck fleet maintenance managers today is how to take all the vehicle data available via telematics technology and then precisely "optimize" component replacement schedules – right to the point where entire useful life of a component is fully expended.
The trick, though, is how to calculate that "optimal life" for widely different operating conditions – a strategy Dale Spencer, who oversees telematics and fleet maintenance at United Parcel Service, calls "condition-based" maintenance. For example, changing out brake pads that have 30% more life left in them is – in Spencer's view – money left on the table. That's where precise vehicle histories built with telematics data can save fleets a bundle.
Although this article, originally published in Fleet Owner, is written around over-the-road vehicles, the same principles apply for sweeper fleets and their support vehicles. Use of telematics data to determine preventive and ongoing maintenance schedules are a way to lower maintenance costs while still keeping vehicles safe operationally.