CLICK HERE
FOR INFO ON A FREE WEBINAR THURSDAY, MAY 22nd:
Clean Diesel: The New "Alternative" Fuel

by Ranger Kidwell-Ross, editor
WorldSweeper.com

Recent Industry Fatalities Underscore Importance of Safety Training
As I write this it's Monday, the 12th of May, and my email inbox and industry newsfeeds have been flooded with information about a sweeper operator fatality last Friday. The saddest part is that, from the face of it, it's a tragedy that appears to have stemmed from either the operator's inattention or sleepiness. The accident involved a parking area sweeper at 7am, in all likelihood it was the end of the shift and the end of a long night of work.
This type of fatality is especially awful because – unless the brakes on the sweeper are found to have suddenly stopped working – there's no reason for it. Sleepiness brings inattention brings accidents; the formula is as simple as that.
As you read this, I ask you to stop and ponder what instructions you have given to your sweeper operators. What have you told them to do when they find themselves sleepy and behind the wheel? Is this an area you have covered in a manner to maximize the probability your operator will feel justified in taking a nap; stopping for a coffee break or similar in order to wake back up? Have you discussed the importance of getting a good 'day's sleep' in order to make sure they're rarin' to go when they get to work in the evening?
And, sleepiness is only one of the many issues that need to be addressed during your safety meetings – you do have regular safety meetings, don't you? Although the answer would seem obvious, the unfortunate fact is that some companies simply don't conduct safety meetings. I was reminded of this firsthand recently when I signed on to be an expert witness in an accident that involved a serious injury to a motorcyclist.
The bike rider appears to have slowed to about 4mph after encountering a zero visibility dust cloud that was caused by a street sweeper. Sadly, he was rear-ended by a car that came in behind him. The dust cloud was allegedly so thick that the car didn't see the motorcycle in front of her until the accident occurred.
According to sworn testimony by the sweeper operator, he'd never had any safety training about when to use the sweeper's dust suppression system. He appeared only vaguely familiar with when to use or not use it for other reasons. Even more disturbing, he said he had never been shown a safety manual or operator's manual for the sweeper. Finally, he asserted that, even after the nearly fatal accident had taken place, safety meetings still did not become a regular part of that particular sweeping company's routine.
In this issue of our newsletter we offer an article on safety by John Meola, who has contributed articles to WorldSweeper, and elsewhere, for many years. Meola also provides members of the World Sweeping Association with a monthly safety bulletin, which WSA members are encouraged to utilize as one of their safety meeting topics for that month. I encourage you to read Meola's article; then, pass it around, and use it as both food for 'professional thought' and to provide you with ideas for how to beef up your own safety program.
Meola also offers this one-page safety reminder for the Memorial Day Holiday. I encourage you to download it, and then distribute it to all your employees as well as to whoever else you think might benefit from its reminders.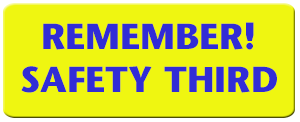 One of my friends in another industry had stickers like the one you see reproduced to the right designed and printed. Then, he hands them out to whoever wants them at the get-togethers we have in that industry.
These 'Safety Third' stickers are always a big hit for precisely one reason: The message is so absurd. However, if you are not holding regularly scheduled safety meetings; have a Safety Manual; provide your operators with the chassis and sweeper Operator's Manuals prior to them operating any sweeper; and, are doing everything else you can think of to emphasize safety in your organization, that's exactly the message you're sending to your employees.
Good Sweeping,



Editor, WorldSweeper.com
Executive Director, World Sweeping Association
PS If you haven't 'liked' our WorldSweeper Facebook page, what are you waiting for? That's where we offer industry previews and updates on an ongoing basis.
---
May Newsletter Contents
(Scroll down to read stories or click on links.)
---
Isuzu Responds re: Sweeper Chassis DPF Issues

In our last issue we spotlighted tales of woe from several sweeping contractors regarding their negative experiences with the DPF system on newer Isuzu chassis. We contacted Isuzu for a response and in this issue we offer a comprehensive story, complete with an approximately 35-minute audio podcast interview with two of the top managers of Isuzu Commercial Truck of America.
We invite you to read and listen as a variety of best management practices for your Isuzu DPF system are discussed thoroughly by Mike Rossetti, Director of Field Operations for Isuzu Commercial Truck of America. Also joining in is Jim Barnes, Isuzu's Manager of Regional Fleet Sales. The audio interview is hosted by WorldSweeper's Editor, Ranger Kidwell-Ross. He is also the Executive Director for the World Sweeping Association. (Has your company joined WSA yet?!)
Read the article/listen to the podcast.
---
WorldSweeper Survey Seeks Info About Street Sweeping Vehicle Posting Criteria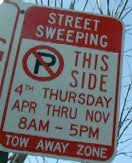 We recently received a request for information from Steven A. Taylor, Council Policy Analyst for the City of Richmond, Virginia. Taylor was looking for a variety of information about how other cities handle parking restrictions on the days a sweeper will be going down a residential (or other) street.
The upshot of our conversation – since we were unaware that any data existed on the topic – is that we collaborated to design a survey that YOU could take to document what your city does in that regard. Whether you are a municipal street sweeping professional or a street sweeping contractor, please take the approximately 3 minutes needed to complete the survey, which is linked below.
In our next issue we'll let you know the results.
---
Swedish Town Boasts Waterless/Dustless Sweeping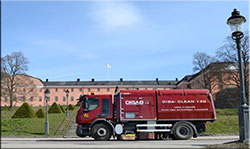 The increasing problems with maintaining water quality in the midst of burgeoning population growth and urbanization is a problem for most industrialized countries. Sweden is no exception. Here is an overview of the new sweeping technology to combat runoff pollution chosen by the City of Uppsala, Sweden's 4th largest city.
Since 2010 Uppsala and Stockholm have been doing serious tests in an attempt to come up with different solutions for sweeping and cleaning the street environment. One method that was initiated during 2010 was to utilize a sweeper made by Sweden's Disab Vacuum Technology, called a DISA-CLEAN sweeper. This is a model of road sweeper made in Sweden that boasts the ability to both brush and vacuum the street surface without the addition of water or chemicals for dust suppression or to aid in cleaning. You may be astonished at the results.
---
APWA Announces National Public Works Week May 18 – 24

The American Public Works Association (APWA), a nonprofit organization with more than 28,500-members, announced today the declaration of National Public Works Week, May 18-24, 2014, to honor public works professionals in the U.S. and Canada. The celebration of the week draws attention to the important contributions of public works professionals to citizens' daily lives, including the planning, building, managing and operating the heart of our local communities – its infrastructure.
Since 1960, APWA has celebrated National Public Works Week (NPWW) each May to raise awareness of these vitally important contributions of public works professionals and the crucial role that infrastructure, facilities and services play in the quality of life in our communities across North America. "Public works professionals are often unsung heroes of society, and this week honors those who serve the public good everyday with dedication," said APWA Executive Director, Peter B. King.
---
Startup NewGen Sweepers Targets Market for Smaller Sweepers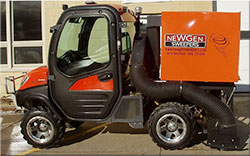 The idea for NEWGEN Sweepers belonged to industry veteran, Dale Claxton. He has been involved with the sweeping industry since August of 1984, first as a sweeping contractor and then as the designer / manufacturer of the now discontinued Scorpion parking area sweepers. For the linked article, I spoke to Claxton to get background information on the sweeper he designed and that is now being marketed as the NewGen Sweeper.
Claxton believes the NEWGEN is a viable replacement for a standard, truck-mounted sweeper although it does need to be trailered from job-to-job. As advantages, he cites that the NewGen can do 90% of everything a truck-mounted sweeper can do. Plus, it can maneuver in tight places, drive on sidewalks, and it's more simple to operate. However, he believes it will be best received for theme parks, universities, hospitals, state parks, stadiums. Raceways, truck stops, rest areas and home owner's associations are also on the company's 'low hanging fruit' list.
---
MetroMile Now Offers Street Sweeping 'No Parking Alerts' in Chicago and San Francisco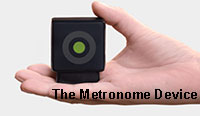 About a month ago, automated street sweeping alerts went live in San Francisco, and they were such a hit that the company is now rolling the service out in Chicago, as well. Chicago was chosen because, in 2013 alone, the city gave out a whopping 250,000 tickets during street cleaning season – equal to $15 million in fines.
The service is operated via a small, free, plug-in device called a 'Metronome,' which plugs into the diagnostic port of any vehicle 1996 and newer. With the Metronome in place, the free MetroMile app also functions as a personal driving dashboard. It may be used to track and optimize gas usage, compare trips for a smarter commute, monitor the health of your engine – it will even locate your car when you've forgotten where you left your ride.
---
Why a Lot of Safety Programs Fail to Deliver – And How to Make Sure YOURS WORKS!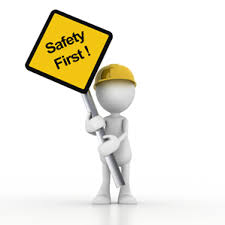 John Meola has had a lot of years in the business of building safety programs. In this article Meola shares some of the lessons that have been learned through the years. These lessons, he says, have often been painful, not to mention costly.
"The truth is," says Meola, "there are a lot of moving parts to a well-designed safety program. Unquestionably, the components all need to mesh. Otherwise, you'll find yourself grinding the gears. In this article I offer 10 tips that are central to building a safety program that is both effective and cost-effective.
Get going on building a more effective safety program.
---
Featured Contractor: Spezio Property Services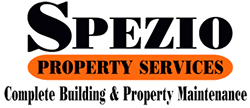 By the time he founded Spezio Property Services in 1985, Frank Spezio had been involved in doing all sorts of property maintenance on his own real estate property. It was at that point he decided to do the same for the owner of a nearby strip mall. His first foray into sweeping the property was done soon after. To handle the task, he initially employed someone who did the work with a broom and a dustpan.
However, it wasn't long until he realized he could achieve economies of scale – and get some additional customers – by purchasing a parking area sweeper. His choice for a first machine was a TYMCO 210, a decision he says he has never regretted.
Today, his firm is the largest independent maintenance company in central and western New York. Spezio Property Services offers over a dozen different services in addition to power sweeping. And, admirably, the company's website is front-and-center with the fact that all are backed with the firm's "No Questions Asked Guarantee."
For an interesting overview on how to become very successful in your marketplace, be sure to read this interview with Frank Spezio, as well as listen to the audio podcast. Both are provided to non-members for a limited time at our affiliated World Sweeping Association website.
---

FREE WEBINAR: 'Clean Diesel: The New "Alternative" Fuel'

While natural gas and other alternative fuels are often in the limelight now, today's diesel trucks might well be your best green and cost-efficient choice. Here is an opportunity to take a fresh look at the compelling case for petroleum-based diesel vehicles today with two experts: Allen Schaeffer, executive director of the Diesel Technology Forum and John Flynn, president and CEO of Fleet Advantage.
This FREE webinar is sponsored by our friends at Fleet Owner. In it, you will learn about:
The most recent and emerging clean diesel technologies
The huge expansion of right-sized diesel engine choices
The latest data on diesel
What the new fuel economy standards mean for diesel's future
The unexpected ROI for new diesel trucks versus older diesels
Diesel and CO2 emissions – doing the right thing
How to run the numbers on diesel right now to see the impact on your own bottom line