by Ranger Kidwell-Ross, editor
WorldSweeper.com

Fleet Managers Cite Increased Usage of Alternative Fuels and Telematics
The National Truck Equipment Association (NTEA) recently provided a series of insights for the work truck industry. Although these show overall changes in the composition of fleet vehicles in the U.S., rather than changes specific to the sweeping industry, these trends tend to have an impact throughout the truck industry.
The implementation of telematics – think 'GPS' – continues to rise, with 43% of work trucks having them currently. This represents a single-year rise of 7%. When it comes to sweepers that have GPS, the percentage is probably even higher. In my experience, GPS is absolutely one of the most important add-ons a sweeping organization can have.
Whether you run street sweepers for a municipal agency, or are a contractor with a street-class and/or parking area sweeper fleet, GPS systems add a level of certainty and security you can't afford to be without. Many contractors have found out significant information in just the first hours and days of implementation.
For the first time ever, more than half (52%) of all respondents to the NTEA survey reported they now have alternative fuel trucks in their fleet. This represents a 5% increase over a year ago. The most popular commercially available alternative fuels are E85 (85% ethanol/15% gasoline), compressed natural gas (CNG) and biodiesel, in that order. However, when viewed year-over-year, only CNG usage rose significantly since last year. This is an area where sweeper manufacturing and fleet implementation appear to be below the national average.
The authors noted that alternative fuel usage by truck fleets is expected to continue to increase. The top purchasing consideration for moving to an alternative fuel truck platform was reduced operating costs, which was cited by 68% of respondents. Initial acquisition cost and reduced life-cycle cost followed close after with 62% citing those issues. Federal or state grant and/or tax incentives followed, with that being a concern of about a third of those answering the survey.
When, how, and if to implement GPS and/or alternative fuel usage are issues that sweeper fleet managers need to consider and get informed about. In recent years, the difficulty of implementation of both GPS and alternative fuels has gone down every year, as has the cost. Both are seen by savvy fleet managers as a way to reduce long-term costs. Don't get left behind the curve by not investigating these emerging technologies!
Finally, researchers at the University of Warwick, England, have found that employee happiness increases productivity by around 12%. Their experiment involved providing chocolate to a group of workers, then contrasting their subsequent math scores with others who got no chocolate. Although this has nothing whatsoever to do with power sweeping, after the winter we've all had isn't it refreshing to find justification for having more chocolate in the workplace?!
Remember that any time you have sweeping-related questions of any kind, you can let me know and we'll do the best we can to assist. After 25 years of writing and consulting for the power sweeping industry, chances are we've already covered the topic somewhere along the way.
Good Sweeping,



Editor, WorldSweeper.com
Executive Director, World Sweeping Association
PS If you haven't 'liked' our WorldSweeper Facebook page, what are you waiting for? That's where we offer industry previews and updates on an ongoing basis.
---
March Newsletter Contents
(Scroll down to read stories or click on links.)
---
Elgin Sweeper Celebrates 100 Years of Innovation and Industry Leadership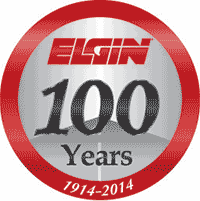 This year, Elgin Sweeper celebrates its 100th year of being in business. In doing so, Elgin Sweeper joins an elite list of companies that have reached the century mark.
Driven by a desire to address the health hazards caused by streets and roads filled with filth and debris, pioneering automobile enthusiast John Murphy – who was also a resident and alderman of the city of Elgin, Illinois – brought his design for the first mechanized sweeper to American Tower and Tank Company of Elgin. After two years of trials with the original design created by Murphy, the company was ready to go to market. The first motor sweeper, a three-wheeled machine, was sold in April 1914 to the City of Boise, Idaho.
From that beginning so long ago, the Elgin Sweeper brand has become one of the most recognizable industrial brands in the U.S. To see photos of two of Elgin's 1914 sweepers owned by Boise, as well as to read more about the company's progression through the years, you'll want to use the link below.
---
Model Builder's Miniature Austin Western Sweeper Astonishingly Detailed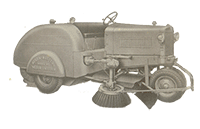 Danny Downs, model builder extraordinaire, has made a number of extremely small models in the last four decades. His latest, of a vintage Austin Western Model 40 sweeper, is exquisitely done and offers an exceptional level of detail.
"I have long had a passion for street sweepers," says Downs. "Ever since I was little I have always been interested in things that most folks wouldn't give a second thought. One of those items was the first Austin Western Model 40 sweeper I saw in the 1980s. The sweeper was at Pioneer Village, a museum in Menden, NE. I immediately thought it was an interesting piece of equipment."
Downs' first sweeper model was of an Austin Western Model 50, which we featured several years ago (see link at story). This one, of an Austin Western Model 40 is, if anything, even more detailed. At the link shown below you can learn more about Downs, as well as his model-building process. From the story we also include links to some of the other metallic models that have been crafted by Downs. These include a 1951 Galion road roller; a 1937 White tanker truck; and, a 1939 Diamond T PAK-AGE-CAR delivery van, among others.
Take a look at Danny Downs' very interesting brass and copper models.
---
World Sweeping Association Adds Monthly Safety Meeting Benefit

The World Sweeping Association has announced the addition of a monthly safety meeting agenda and other related information for WSA Members. The material will be produced by John Meola, who has long been known as one of America's leading advocates of workplace safety.
John Meola's experience with providing contractors and others with advice on safety issues spans over three decades. John has provided loss control consulting for a wide variety of organizations, including insurance companies, trans-national corporations and associations. Through the years he has been a frequent contributor of articles to the WorldSweeper organization, and a number of his previous articles are available on the WorldSweeper.com website (search for 'Meola').
However, this new series will be available on a monthly basis, but only to WSA Member companies. The idea is to provide a new topic each month for sweeping company managers to discuss with employees, as an adjunct to other information they might provide on their own. Use the link below to find out more about this and other benefits of the World Sweeping Association.
---
Update on Previous Sochi Olympics' Fugitive Dust Story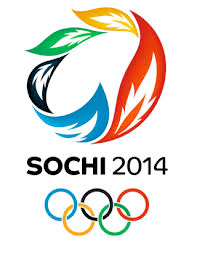 Since we received a good bit of interest about last month's story on fugitive dust creating so many allergic reactions among the athletes at the recently completed Olympic Winter Games, we are offering an update this month.
It may now be told that our source for the information was Ellen Moen, the physician daughter of co-author and retired sweeping specialist, Arild Moen. Ms. Moen was an attending physician at the Sochi Olympic Games. She has since published her findings from the Olympic event and we have appended to the original article her first-hand information about the experience of the medical teams in dealing with the rampant allergy situation onsite.
As her analysis concludes, the widespread sickness appears to have been caused by lack of particle removal by the Russion maintenance team. Rather, they kept sweeping with brooms, which both broke down the dust to finer particles and kept the particles in the air. She also confirms that pollen was not a factor. For the rest of the story, use the link below.
See the Sochi Olympics Update.
---
The Passing of David Crews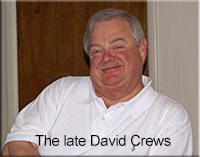 We mourn the passing of long-time sweeping industry professional, David Crews, who died of heart failure this past March 15th. David was well known to many segments of the power sweeping industry, where he sold sweepers for over 30 years starting with Schwarze Industries, Inc. in the early 1980s.
Along the course of his career, David Crews represented both the parking area and street sweeper lines for Schwarze Industries, as well as founded and managed that company's California Regional office. In addition, he had stints working with Elgin Sweeper Company, a Chicago-based Schwarze dealer and, most recently, Victory Sweepers, Inc. We offer photos and a look back at David's career with the link below. You will also find a link where you can sign his obituary 'guest book.'
---
Quantifying Nutrient Removal by Enhanced Street Sweeping
Stormwater Magazine recently offered an article that tackled the difficult subject of quantifying the effects of enhanced street sweeping. For over a decade, the US EPA's Stormwater and NPDES programs have encouraged cities of over 10,000 to clean up polluted stormwater runoff. The widespread problem, however, is that even with significant resources being spent to address the pollution issues over the past decade, many have not achieved nutrient reduction goals.
In the 140 lakes in the Minneapolis-St. Paul area, for example, only one has been delisted as a result of management success. For that and other reasons, city managers are taking a harder look at street sweeping as a potential way to lower nutrient loads by keeping leaves and other organic matter – like what is shown in the photo to the right – out of the wastewater stream. If you are involved in trying to attain compliance with EPA mandates in this regard, you will want to read this study that covers the city of Prior Lake, MN, a leafy southwestern suburb of the Twin Cities. The study was conducted by the University of Minnesota thanks to an EPA grant.
---
Elgin Sweeper Now Offers Eagle on a 'Best Features' Platform
Elgin Sweeper has introduced a consolidated platform on the Eagle® mechanical broom sweeper. This platform incorporates the best features, systems and components of the Eagle, Broom Bear® and Road Wizard® sweepers that make up the company's four-wheel mechanical sweeper line.
Elgin Sweeper customers and sweeper operators familiar with the Eagle sweeper will notice that the new Eagle configuration looks different. The sweeper's exterior now more closely resembles the profile of the Elgin Broom Bear and Road Wizard models. Steel enclosures on the previous Eagle sweeper have been replaced with robust, lighter weight and corrosion-resistant fiberglass enclosures.
The new configuration also includes a low-emission, 74-hp (55 kW @ 2600 RPM) Cummins diesel engine – one of the most powerful standard auxiliary engines available on a mechanical sweeper – without compromising the performance of the sweeper system.
Check out the complete details.
---
WSA Scholarship Info: Distribute Info to Employees Now!

The World Sweeping Association is once again offering two scholarships to advancing students whose parents work for a power sweeping contractor. The scholarships, which were begun last year, are named for two late luminaries of the sweeping industry, Carl J. Austin and Dale McCaskill, Sr. Applying is easy and all the information you need to inform your employees – including a poster you can post on your company bulletin board – is available at the World Sweeping Association website.
Each scholarship is for $1,000, an amount that is doubled to $2,000 in the event the chosen students are affiliated with a company that is a WSA Member. Last year, Seth Rhoden, whose mother worked for SC-based AccuSweep, won the Dale McCaskill, Sr. scholarship. He is currently attending Clemson. Austin Moore, whose father works for Michigan-based C & J Parking Lot Sweeping, won the Carl J. Austin scholarship. Mr. Moore is currently attending Concordia University Chicago. Since both companies were WSA Members, each received a $2,000 scholarship amount.
We encourage all sweeping contractors to visit the link and download the PDF bulletin board notice to give your employees an opportunity to offset their children's tuition cost for higher education. Students are eligible to apply who are attending any type of accredited, post-high school educational institution.
---
Featured Contractor: Clean Sweep of Florida

In the early 2000s Sandy and Henry Sutton decided they'd had enough of Connecticut. They wanted to drop out of the New York corporate world they both had been working in and were looking for something new to do. One of Henry's goals was to relocate back to the Southeast part of the country, since he'd been raised in Florida and Alabama (Sandy had been raised in Texas) and they both missed the South.
So, they started shopping for businesses and, although the couple says they saw some great opportunities elsewhere, when they discovered a sweeping business for sale in the Florida panhandle, it struck a chord with them. Although they knew nothing about sweeping, when they saw the opportunity, it was the one they chose. Use the link shown below to read and listen to the entire feature story.
In conjunction with the World Sweeping Association, we feature a power sweeping contractor each month. If you'd like your firm to be considered for this honor, please let us know.
---

New Study May Spell Demise of Coal-Tar Sealcoat

According to a new study by the U.S. Geological Survey, concentrations of polycyclic aromatic hydrocarbons (PAHs) in runoff from pavement with coal-tar-based sealcoat remain elevated for months following sealcoat application. PAHs are an environmental health concern because they are toxic to fish and other aquatic life. A 2012 human health-risk analysis found that people living near pavement sealed with coal-tar-based products have an elevated risk of cancer.
Coal tar-based sealcoat products are widely used in the United States. If you are in the sealcoating business as a component of your power sweeping business, you will definitely want to read this article.