by Ranger Kidwell-Ross, editor
WorldSweeper.com

Celebrating WorldSweeper's 9th Anniversary on Earth Day
When considering the date to unveil WorldSweeper.com back in the spring of 2005, it was easy to settle on April 22nd – Earth Day. After all, my initial interest in founding American Sweeper magazine back in 1992 was to, in my own way, help to save the planet by reducing storm water runoff pollution.
I'd recently moved back to my native Washington State after eight years of living with my rocket-scientist wife in Huntsville, Alabama, home of Marshall Spaceflight Center and Schwarze Industries, Inc. Working with Schwarze while in Alabama had introduced me to the concept of street sweeping; until then, like most of the U.S. population today, I'd never really thought about the industry that cleans pavement.
When I got back home to the Pacific Northwest, I found myself looking at dirty curblines and poorly swept areas near pristine bodies of water. I learned that a nearby city was dumping its sweepings into a low area owned by the assistant public works director's brother-in-law, a place where kids could play in it. The municipal catch basins at the edge of Bellingham Bay hadn't been cleaned for over two years because the contents had become so polluted the city didn't have any budget to dispose of them properly – so had taken no recent action.
It struck me that there were probably other municipalities that still thought they were cleaning up horse poop, not the shavings from clutch plates, brake linings and worse. So, I started a magazine to provide some information on the topic. The paper publication effort was moved to the digital world of the internet starting on April 22nd, 2005.
Although some progress has been made in the area of storm water pollution reduction, a variety of factors – including, of course, continued population growth ‐ have precluded the results we'd all like to see. And, although increasingly larger amounts of money have become available for end-of-the-pipe solutions, the much lesser cost option of more regular street sweeping typically continues to take a back seat during budgetary considerations.
Still, I'm proud of the effort to date and plan to continue 'fighting the good fight' for some years to come. Remember that any time you have sweeping-related questions of any kind, you can let me know and we'll do the best we can to assist. After 25 years of writing and consulting for the power sweeping industry, chances are we've already covered the topic somewhere along the way.
Good Sweeping,



Editor, WorldSweeper.com
Executive Director, World Sweeping Association
PS If you haven't 'liked' our WorldSweeper Facebook page, what are you waiting for? That's where we offer industry previews and updates on an ongoing basis.
---
April Newsletter Contents
(Scroll down to read stories or click on links.)
---
Troubles Abound Regarding Isuzu Chassis' DPF Systems

In recent weeks the World Sweeper office received a number of reports from parking lot sweeping contractors concerning trouble they were having with the DPF systems on their Isuzu chassis. As a result, we distributed a query to members of the World Sweeping Association. This informal survey resulted in more contractors coming forward with their experiences on the topic.
We have contacted Isuzu and provided company representatives with the information. As of press time Isuzu's investigation was still ongoing so we decided to make this a two-part story. In this first part, we have detailed the experiences of several of the contractors. Included mid-way are some informal comments by one of Isuzu's regional managers who has long worked with sweeper manufacturers, Victory Sweepers, Inc. and Schwarze Industries, Inc.
---
April Emphasizes Work Zone Safety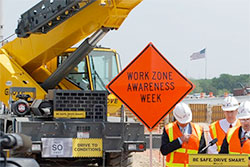 Since this last April 7th through 13th was Work Zone Awareness Week, it's a great time to post a reminder about the many safety hazards encountered in the power sweeping industry.
How about this for an astonishing – and sobering – statistic compiled by the Association of General Contractors: A whopping 45% of highway contractors had vehicles crash into their construction work zones in 2013.
We encourage you to check out the reminder article by our editor about steps you should take to make sure your company is doing all it can to maximize worker safety.
---
Elgin Sweeper Joins NASCAR Green to Support New Track Drying Initiative

Elgin Sweeper has signed a multi-year sponsorship agreement allowing the company to become an official partner with NASCAR Green, the sustainability arm of the National Association for Stock Car Auto Racing, Inc. (NASCAR). The new alliance makes Elgin Sweeper an Official NASCAR Green Partner, with the designation "Official Sweeper of NASCAR Green."
"The entire team at Elgin Sweeper is extremely proud of our new partnership with NASCAR, and proud to join a growing roster of companies using the NASCAR Green platform to validate technologies – like our green, energy-efficient, low-emissions EcoInfusedTM Technology solutions for street sweepers – that positively impact the environment," said Mike Higgins, vice president and general manager of Elgin Sweeper Company.
Read about it and see more cool photos.
---
Dateline April 1, 2014: Combo Machine Replaces Three Municipal Vehicles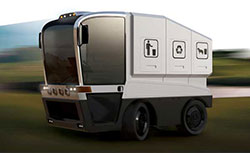 In our long-standing tradition at WorldSweeper, we unveiled an article on the first of April that seemed almost too good to be true. Well, okay, it was too good to be true!
With this year's spoof, we had a disgruntled individual post on our Facebook page; the writer was upset the 3-in-1 machine wasn't real because he was ready to order one. And, the editor of a major pavement industry magazine called to get a high resolution photo and a more complete press release. Does that mean the product may soon be built?!
It wouldn't be unprecedented: Our 2010 article about a space junk sweeper is on the drawing boards at NASA, and our 2011 solar-powered spoof sweeper is now a product that is being built in China.
If you haven't yet seen the Markiewicz combination street sweeper, garbage truck and snowplow, the good news is that it's not too late. We have archived the story in our Sweeping is a Funny Business section of the website.
---
Italian Municipality Restores Mobil 2TE3 for Museum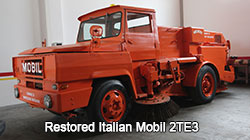 About two years ago the WorldSweeper office was contacted from Italy by Giovanni Fossa'. He was representing the projected 'garage museum' his municipality of Montecchio Maggiore was creating. One of the items they were restoring for the project was a Mobil 2TE3. However, they needed help finding out info on the sweeper, including an owner's manual and restoration details.
We put Fossa' in contact with David Dubbioso, proprietor of Tri-State Industrial Maintenance. Dubbioso is one of America's top refurbishers of Mobil sweepers. Here's an update from Giovanni Fossa' on how well the project turned out for the municipality with a little help from the city's new U.S.-based friends.
---
April 30th Last Day to Apply to be a PAVEMENT Maintenance & Reconstruction Magazine Top 100 Contractor

Entries for PAVEMENT Maintenance & Reconstruction magazine's Top 100 Contractor listings ends April 30th. Bragging rights will be available in each of five industry segments: Paving, Sealcoating, Striping, Sweeping and Pavement Repair.
This year, no sales figures will be reported or published. Rather, sales figures will be used only internally by their organization for determining each list. Last year there were not enough respondents in the power sweeping category to fill out the Top 100 listing, so if you enter your chances are good.
Take a look and complete the online survey.
---
Municipality Learns Power of Online Bidding for Selling its Used Sweeper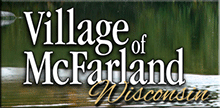 The Village of McFarland, Wisconsin, wanted to dispose of its 2004 Elgin Crosswind. Instead of doing so via a local ad, the city chose to sell the machine online via a state website called 'Wisconsin Surplus.' Still, the staff didn't expect the sweeper to sell for much, if anything, over the base bid of $25,000 they put onto the machine.
However, the top bid using Wisconsin Surplus ended up at a whopping $80,000. "Going in, if we would have received half (of the final bid) we would have been very pleased," said Village Administrator Don Peterson.
Many states have similar auction programs for surplus equipment, so if you represent a municipality with equipment to sell, be sure to check into what's available in your state. There are bargains to be had at these websites for buyers, as well.
Check out the complete details.
---
Featured Contractor: Power Vac Services, LLC Emphasizes Strong Company Expertise and Core Values

Readers may remember one of the three partners in Power Vac Services, Claudia Passero. She first became involved in the sweeping business in 1984 when she went to work for sweeper manufacturer, Schwarze Industries, which is located in her home town of Huntsville, Alabama. Claudia was also one of the leads for Schwarze's memorable three Sweeper Roundups.
When she and her husband, Anthony, decided to go into business for themselves in 2000, it was only natural for them to become power sweeping contractors. Plus, a review of the local business community showed that the market for sweeping was under-served. So, with a third partner, Tony Panino, they purchased a Schwarze sweeper and took the plunge.
For an interesting overview on top shelf customer service, as well as ways to interact and work with sub-contractors in other areas of the country, be sure to read this interview with Claudia Passero, as well as listen to the audio podcast. Both are provided to non-members for a limited time at our affiliated World Sweeping Association.
---

HR Quiz Helps Determine Compliance Knowledge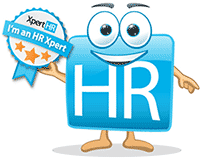 The HR Quiz by XpertHR tests all aspect of employment law, highlighting areas where you might not be compliant, and offering guidance to help you reduce the risk of fines and costly lawsuits. Participants receive a rating, from zero to three stars depending on your score, so you can challenge your co-workers and compare your results.
HR compliance is increasingly complex, as most all would agree. Here is an opportunity to let your HR personnel test their knowledge about the latest do's and don'ts in the world of employee management.