by Ranger Kidwell-Ross, editor
WorldSweeper.com

Business Lessons Arrive When They Do
There are times when it's hard to keep one's mind on business. For me, fishing is one of those times. However, while salmon fishing this year I was reminded how quickly business reputations can become tarnished.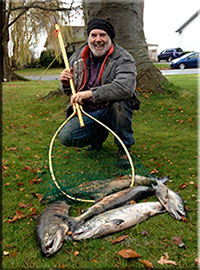 Each year about this time I treat myself to at least a half-dozen salmon fishing trips on the banks of Whatcom Creek. Located in the town of Bellingham about 20-minutes north of my home, there's a fishing spot a few hundred yards from Puget Sound where the chum salmon congregate as they head upstream to spawn.
On any given morning, about 40 fisherman line the bank at that spot to take advantage of the excellent fishing. If I'm there at dawn, I can often catch my daily allotment of two salmon and still make it back to my office in time for work. (The six fish in the photo were mine and two of my fishing pal's catch of that particular day.)
Last week, the tip of one of the fishermen's pole broke while fighting a salmon, apparently due to a defective fiberglass blank. Fortunately, he'd bought the pole just six days previously from a legendary, privately-owned sporting goods store located there in Bellingham. The store is one of those local throwbacks that has knowledgable salespeople and a wide selection – even though somewhat higher prices – so it's still in existence despite all the chain store competition.
As fishermen up and down the streambank commiserated with their compatriot about his broken pole, at the same time all agreed he was in luck; the pole was new, he'd said he still had the receipt and, of course, he'd have no trouble replacing the pole because of the stellar reputation of the store where he'd purchased it. However, as we all learned about an hour later – loudly proclaimed so all could hear – was that he'd been told the store's "management policy was to not take back the fishing pole even in this type of situation."
The result: Conversation on all sides turned to discussing how the family-owned store must have gone downhill. Fishermen speculated that the management must have changed; some wondered if they should continue to patronize the firm if they no longer offered great customer service. As it so happens, I worked as a sporting goods clerk at the store while going to college in 1971, and I can tell you one thing for certain: The store's founder, a venerable stickler for customer service, would roll over in his grave to find less than stellar customer service happening in his 93-year-old establishment.
Although we key in on the fact that news travels at the speed of the internet these days, remember that word of mouth can spread news pretty quickly, as well. Before you make decisions about how to work with customers on their problems, be sure to consider the long-term implications of your decisions. That certainly includes considering the potential subsequent actions of your customers.
(Note: I made a courtesy call to the current manager of the store and read him this editorial. He expressed concern that the above situation had occurred and emphatically said this did not represent current company policy. He further requested I send him a copy of the story and said he'd definitely speak to his team about its contents.)
Remember that any time you have sweeping-related questions of any kind, you can let me know and we'll do the best we can to assist. After 25 years of writing and consulting for the power sweeping industry, chances are we've already covered the topic somewhere along the way.
Good Sweeping,



Editor, WorldSweeper.com
Executive Director, World Sweeping Association
PS If you haven't 'liked' our WorldSweeper Facebook page, what are you waiting for? That's where we offer industry previews and updates on an ongoing basis.
---
November Newsletter Contents
(Scroll down to read stories or click on links.)
---
'Python Sweeping' in Phuket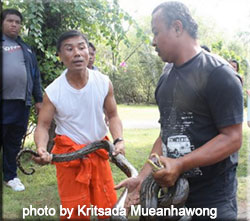 In Phuket, Thailand, a city street sweeper raised the alarm when he spotted a five-meter (16+ feet long) python hiding in a storm drain near Saphan Hin Park. "Many people were exercising in the area. I was afraid it posed a danger to them," the street sweeper told the Phuket Gazette.
"The python had secured itself inside the drain and was protected by steel bars," Mr. Phoonsab told the Gazette. "We called in officers from the Department of Disaster Prevention and Mitigation Phuket office to bring the right equipment to lift the concrete hatch to the drain, and we called in a fire truck to use a firehouse to flush the snake out from behind the bars so we could catch it," he said.
If you have a story about something you've encountered while sweeping, please let us know. Otherwise, use the link below to read the rest of the story.
---
Minimizing Employee Stress and Defining Company Policy During the Holidays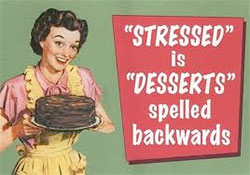 The holiday season is one of the most stressful times of the year for both management and employees. At the same time – given ever-changing requirements for defining non-offensive company policy and minimizing liabilities – organizations need to develop cohesive holiday plans.
The added pressures of holiday-shortened deadlines, end-of-year business demands and, for sweeping contractors, heavier than usual sweeping demands in the retail sector, takes a steep toll on already frayed nerves. For employees and management alike, this is all combined with dealing with the increased stresses of personal life during the holiday season.
WorldSweeper's editor provides an overview on these topics, as well as links to stress reduction tips for managers, holiday party guidelines from our legal information section, and a thought-provoking view on the documented value provided by what are called 'prosocial employee bonus systems.'
---
TYMCO® Announces Training School Schedule and Availability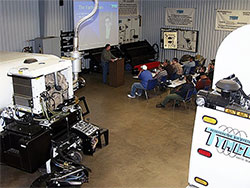 "At TYMCO®," said the company's communications manager, Tom Rokas, "we want you to understand the Regenerative Air® System and your TYMCO® Sweeper completely in order to get optimal performance from your investment. That's why, for over 30 years, TYMCO has offered two-day training classes at our manufacturing facility in Waco, Texas."
At the Service School, service technicians, operators, managers and owners are able to get hands-on training and answers to specific questions. Class sizes are kept small, so you and your team will get personal attention as well as the opportunity to learn from the experiences of other attendees. For complete information, as well as to register for one of the 32 school sessions set for 2014, use the link below.
---
Common Cents: 75 Tips to Minimize Fuel Costs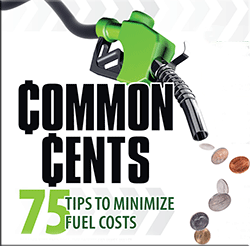 Fleet managers – including IT professionals, safety directors and operations managers – all can put pencil to paper and contribute to lowering fuel consumption by employing any number of strategies and technologies.
See which items in this pdf white paper you can utilize to keep your mileage up and your costs down. Click on the link to download the white paper.
Download a PDF with all the info.
---
National Pavement Expo in Ft. Lauderdale in January

The National Pavement Exposition is scheduled for January 8 – 11, 2014. This year the show's organizers have moved the location to Ft. Lauderdale, Florida, in the city's convention center.
In another break from the norm, in addition to the usual tradeshow floor exhibits and slate of seminars, NPE will offer outdoor equipment demonstrations, including for sweeper companies to show off their latest technology.
The popular hour-long Sweeper's Roundtable is also held for sweeping contractors as well as a variety of other meetings. The latter will include a general information meeting by the World Sweeping Association (WSA) for members and prospective members. The WSA booth at NPE is number 1013. Current WSA Members also receive six seminars for the price of four. For complete information and to register for the NPE event, check out the link below.
Take a look.
---
Featured Contractor: Power Clean of Texarkana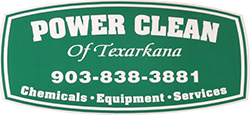 Power Clean of Texarkana first came to our attention when the owner, Charles Norton, forwarded to WorldSweeper a copy of an email he had recently sent to his company's Walmart representative. In that e-mail as well as a subsequent one, both of which you will find attached as part of our feature article, Norton does a good job of articulating some of the problems we have heard verbally, time and again, from a number of other contractors.
The difference: Instead of just complaining about what is going on with many third-party service providers, as well as within the Walmart system, Norton actually sent a message to the organization in an attempt to get them to understand the issues. For that admirable stand, we decided to feature his company in November of 2013.
An example of what you will read in the article: "The reality of the situation is this," said Norton. "The customer wants better pricing, and the only way you can give them better pricing is if you provide them with less, or a different type, of service. There's nothing wrong with the mix of portering and sweeping, for example. However, if you go in with the belief that they want total sweeping services and in reality it's all just about cutting costs – and that the scope of work will not be enforced – then you are really at a disadvantage. What we're seeing today in our market area is that the scope of work requested at the corporate level is not enforced at the local store level."
Check out the article at the World Sweeping Association website.
---

Coal-tar-based Pavement Sealant: Health and Environmental Overview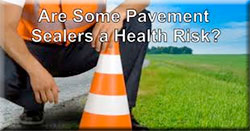 In recent years scientific investigation shows that coal-tar-based pavement sealant, used extensively in the central, eastern, and southern U.S., has been recognized as a potent source of polycyclic aromatic hydrocarbons (PAHs) to the environment. This presentation will summarize USGS research that investigates how contaminants from these products make their way into our air, soils, streams and lakes, and homes, and will discuss implications for environmental and human health.
The presenter, Barbara Mahler, is a Research Hydrologist with the U.S. Geological Survey, at the Texas Water Science Center in Austin. Her research focuses on water and soil contamination. To date she has co-authored 11 articles on this subject published in the peer-reviewed scientific literature, including a Feature article in Environmental Science and Technology, and presented results of the research at a Congressional briefing. Additional information may be found on the web page "PAHs and Coal-Tar-Based Pavement Sealcoat."
On-line viewing of this presentation with teleconferencing for the audio portion will be available. Please use the URL below to confirm compatibility of rich media players. The same URL will allow you to join the meeting a few minutes before starting time. NOTE: You also must teleconference for the audio using the dial-in number and access code below.
Use this URL to join the webinar: On the day of the webinar, go to this link. Click "Join Now" and enter the required information (user name, email address). To access teleconference (audio) call: 712-432-1699 and use access code: 576990#