by Ranger Kidwell-Ross, editor
WorldSweeper.com

In Today's World, Safety Issues Come in Lots of Flavors
Our thoughts and prayers go out to the family of Memphis-area sweeping contractor, Rick Vaughn. On July 11th, Rick died while piloting his plane from Tennessee to Florida.

As I write this month's editorial, in the last 30 days more than 5000 record high temperatures were broken across the United States. Just yesterday, record highs were broken in at least 11 states.

For many in the power sweeping industry these kinds of temperatures in the summer can make for extremely dangerous working conditions – unless the right steps are taken to ensure hydration and other aspects of worker safety. That's why our lead article this issue contains several links that allow you to get targeted information about how to keep you and your workforce safe in the heat.

However, in the fast-evolving world of business there are a number of other less well recognized safety considerations for your business, whether you are a sweeping contractor, a municipal organization or other. One high-profile issue facing any management team these days is if and how they may regulate employee use of the Internet, both at work and at home via social media hosting about their workplace.

Although it has nothing to do with sweeping, per se, the newly released regulations by the National Labor Relations Board concerning what an employer may and may not require in terms of employee Internet usage will affect every organization in the industry that has one or more employees. You will definitely want to check out our story on this topic.

The question then arises of how to get more business so you can afford to pay for all your new safety initiatives. Thanks to the input of Mike Dyck, principal at MASCO Sweepers, in this month's issue we feature an article on BidSync, a website you can subscribe to in order to monitor new requests for proposals (RFPs) for sweeping and other activity that might be occurring in your area.

Read the rest of the editorial.
---
July Newsletter Contents
(Scroll down to read stories or click on links.)
---

Dealing With Hot Weather on the Job
As we complete this month's newsletter, record-breaking temperatures are occurring throughout much of the United States. Even in WorldSweeper's home state of Washington we're now hitting an occasional 80-degrees, which seems plenty hot when there is virtually no air conditioning available.
For an estimated 70% of the country, however, more than minor discomfort is at stake in times like these when temperatures are at or near all-time highs. Extra care, planning and – heat safety training – for your employees becomes an absolute must.
Here is a link to expert information on the subject provided by safety expert, John Meola, a long-time contributor to WorldSweeper on the topic of safety. Meola recently published "10 Hot-Weather Safety Tips for Construction" at For Construction Pros. You will find that the article is an excellent overview of tips for dealing with heat.
In addition, we offer other additional information via links in the 'Safety' section of the WorldSweeper website. Our new article on dealing with heat in the workplace includes a link to the above-referenced article, as well as others to appropriate OSHA website locations. In addition, we include a PDF from the law firm of Seyfarth/Shaw, LLC, on steps to take in order to decrease your workplace liability in the event the worst happens and an employee becomes heat-injured. Take a look.
---
Navistar Switching to SCR Technology to Meet Emissions

Competitors have said since the start that Navistar could not meet the 2010 standards using EGR only, the emissions' reduction technique that Navistar alone had chosen. Daniel C. Ustian, Navistar's chairman, president & CEO, has announced that the company would be adding "urea-based aftertreatment" to its Advanced Exhaust Gas Recirculation (EGR) technology to allow its engines to meet emissions standards of 0.20 grams of NOx. The new solution, to be available in early 2013, the company said, will be called ICT+ (in-cylinder technology plus).
Ustian said that this new solution has the full support of both the EPA and California Air Resources Board (CARB) and will position the company to meet greenhouse gas (GHG) rules in advance of 2014 and 2017 requirements. Steve Schrier, Navistar's manager-corporate communications, confirmed that the liquid urea would be diesel emissions fluid (DEF), the same fluid used by all the other OEMs selling heavy-duty diesels in North America. For more information on this story, we link to an excellent article that appeared in Fleet Owner. Read the details.
---
BidSync Provides Bidding Opportunities

Sweeping contractors, like any type of company, need to consistently find new sources of revenue so their businesses won't stagnate and decline. Finding new leads and new customers – especially in the current economy – can be a challenge. For those who may perform services for any level of government, from city/state/federal to colleges and universities, a service like BidSync can provide bidding opportunities not seen elsewhere.

This article stems from a conversation with Mike Dyck, a principal with MASCO Sweepers. Although Dyck uses the service to learn about entities that are looking for sweepers, the service is equally applicable for use by contractors looking for construction, street and other types of sweeping coming up for bid in their local areas.

Access the information.
---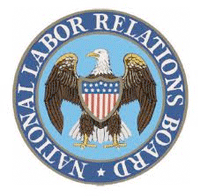 NLRB Drastically Revises Employer/Employee Social Media Policy Regulations
Although perhaps not the problem it is in some other industries, having guidelines in place for employee usage of office computers has become standard fare for Employee Manuals. In many cases, employers have also sought to keep employees from disparaging the company on their own time when on social media sites like Facebook. as well.
After all, when you're paying an employee to work for you why would you put up with them releasing confidential company information or making statements that are derogatory about the company, the management team or co-workers? Whether online or in-person, many employers have felt they should be able to restrict employee behavior in a variety of ways that are now deemed illegal. The National Labor Relations Board's latest guidelines disallow many such types of restraints on employees, both via personal communication or when they are on social media sites or elsewhere on the Internet – whether on personal or company time.
Unless you already know the facts, chances are you will be surprised at just what you cannot tell employees to do – or restrain them from saying or writing – in this regard. Thank you to the law firm of Hirsch, Roberts and Weinstein, LLC, for providing us with the latest on this hot-button issue. Read the information.
---
The Katz Group's Transition From Property Management to Sweeping Continues Tradition of Professionalism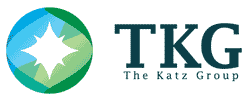 Rich Katz grew up in the construction and property management business. So, it wasn't much of a stretch for him to found – along with his brother, Daniel, and cousin, Brett – a firm to manage properties. However, when the crash of 2007 occurred, the trio found themselves scrambling for ways to continue their company's historical profitability.
"We decided one thing we could do was to provide sweeping on our own properties," said Rich. "So, we bought a sweeper truck, hired an operator and put him out sweeping on our six properties. That worked out well, so we put up a website and have continued to expand from there."
Go there.
---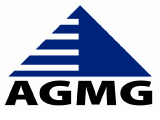 Affiliated Grounds Maintenance: President Wins Legacy Award; Business Manager Husband Writes 'Rags to Riches' Book
Crystal Arlington was the first female in North America to hold both a certification in landscape and snow and ice management. Recently, she was selected among several nominations and reviewed by an independent panel of community judges from Gannon University's Leadership program including employees of Gannon University, the Gannon University Small Business Development Center and members of the W.I.L.D. Steering Committee.
The honor is bestowed annually to a professional woman leader who mentors other women, supports her community and excels in her career. Read about it.
---
Schwarze Industries Introduces New Design Engineering Manager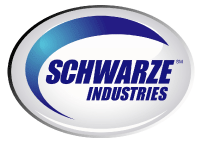 Schwarze Industries, Inc. recently announced the arrival of Lance Wolf as Design Engineering Manager. Mr. Wolf's first day on the job was Monday, July 9th. Lance will report to Howard May, President of Schwarze Industries.
Wolf comes to the company from Sikorsky Aircraft, located in Huntsville, AL, where he was Manager of Airframe. Lance also brings with him additional experience from Inergi, L-3 Communications, and DRS Unmanned Technologies. Use the link to find out more. Find out more.
---