by Ranger Kidwell-Ross, editor
WorldSweeper.com

Out With the Old...
...And Here's to an Even Better 2013!
---
If you didn't see our cautionary email a few days ago with links to attorney-written holiday party guidelines, click here.
---
For most contractors and suppliers I've spoken to, this year seems to have been an improvement over 2011. Plus, there appears to be a higher level of business optimism for the coming year.
That said, there's no doubt that most all of the types of sweeping – including municipal, construction and parking area – are undergoing fundamental changes. From my perspective, many of the issues facing sweeping accelerated during the last year. Mostly this was due to shrinking revenues across both the private and public sectors. The result was less money to sweep parking areas and streets, as well as an ongoing reduction in road construction, rebuilding and other types of capital projects that typically require sweepers.
Added to that is the contractor impact from an expanding 3rd party vendor concept, as well as the growth of 1800SWEEPER; as a result, many sweeping contractors have been faced with both less money per sweep and fewer jobs to bid on. Because municipalities are having to scrimp in so many ways sweeping has, in many areas, been forced to take a backseat. Hopefully, with the improved economic forecast for 2013 those dynamics will change.
Whatever actually occurs in the coming year, you can count on WorldSweeper.com to report on the sweeping-related news stories. We will also continue to do the investigation needed to provide the answers and information the industry needs and relies on for effective decision-making.
And, starting in January, the new World Sweeping Association team will be pinpointing the needs of WSA members and doing our best to find solutions we can share with the membership. Since assisting those in power sweeping has been one of my primary activities since 1988, I am confident the addition of WSA will be a natural fit.
From all of us here at WorldSweeper, may God bless each of you in the coming year and... Good Sweeping in 2013!
---
December Newsletter Contents
(Scroll down to read stories or click on links.)
---
U.S. Sweeper Noise Regs Explained... And More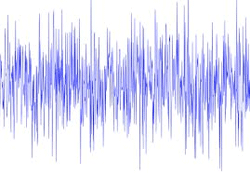 Recently, we received an inquiry from an employee of the New York State Department of Transportation. He wrote in asking if we could provide the agency with current sweeper noise regulations for inside the cab, as well as outside at the sweeper itself.
We contacted several manufacturers about the question and offer thanks to Brian Giles, at Elgin, for providing us with the current OSHA/NIOSH baseline information used in the article.
In addition, we review how the logarithmic decibel actually works, show some examples of the volume of a number of everyday activities, and offer some suggestions for reducing the noise level on sweepers during operation. Read about sweepers and noise.
---
World Sweeping Association: The Concept and Plans for the Future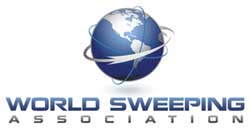 As was announced in the last newsletter, a new WorldSweeper project is the founding of an alternate membership group for sweeping, World Sweeping Association (WSA). With a website located at WorldSweepingPros.org, the organization will begin operations on this upcoming January 1st.
A keystone to WSA, in terms of providing contractors with information they can use, will be exclusive access to over 250 informational articles written just for power sweeping professionals. This information, which has previously been available at WorldSweeper.com's Parking Contractors area, has been moved to the WSA website as a members-only resource.
Membership, which is pegged at $325/year for all contractors regardless of size, will also include a variety of other benefits, with additional ones in process and to follow. All contractors now in WorldSweeper.com's Contractor Locator will automatically become Founding Members of WSA, as will any other contractors who join by February 28, 2013.
Additionally, $25 of the membership fee for each new contractor that joins as a Founding Member will be put into the WSA Scholarship Fund, which will later be used to provide a scholarship(s) opportunity for student(s) whose parents are involved with power sweeping. We challenge our vendor readers and successful contractors to join us in matching this amount per Founding Member to get the scholarship fund rolling.
Get more info at the WSA website.
---
Sweeping Against Traffic – Is a Single Curb Broom a Viable Option?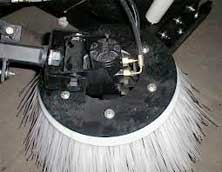 We were recently contacted about a city in Iowa that – in order to save money – was specifying a sweeper with only a single curb broom. This was being done even though the city will be sweeping some one-way streets and islands.
This investigative report looks at the advisability of sweeping against traffic instead of specifying a sweeper with curb brooms on both sides. In it, the pros and cons are evaluated and potential alternative solutions are offered.
---
The Facts of Business Life: Seven Steps to Breathe Life Into Your Business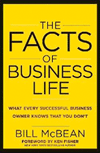 Current statistics for new businesses aren't promising – only 30 percent make it more than 10 years. Here are some basic ideas for review, ones that will increase your probability to be one of that 30%.
Many business failures can be avoided by using a few easy principles, according to Bill McBean, author of the business book released in November of 2012 called The Facts Of Business Life.
---
Carolina Sweepers' Steady Growth Built on Quality, Not Price

After 25 years working as an architect, Thom Dixon was ready for something new. He also knew he didn't want to go to work for someone else. Having a friend who was in the parking lot sweeping business in nearby South Carolina, Dixon went to check out his operation and liked what he saw.
One of his next steps was to do an internet search, Dixon says, which brought him to a number of articles written by me. Then, as Dixon reminded me during our interview, he contacted our editor, Ranger Kidwell-Ross, to get some advice. Ranger then referred him to seasoned sweeping veterans, Gale Holsman and Gabe Vitale.
Since then, Dixon says, "...we've lost less than a handful of customers in our years of operation and none due to some type of service issue. Since we started in 2000 we've gone from one to 13 sweepers. Currently, at the start of 2012, we have 34 full-time employees and over 100 customers."
Check out the article.
---
Six New Year's Resolutions to Improve Leadership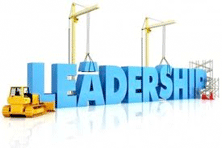 The New Year brings promise, excitement and New Year's Resolutions. But this article isn't about losing weight, starting your exercise plan or one of the other common personal resolutions people make.
Rather, this is a practical and timeless list of resolutions you can make as a small business owner to create more confidence for yourself, more engaged and happier employees and a more successful business.
These small business tips are ones designed to positively impact profitability, sales, gross margin and other key factors for as long as you are in business.
---
Rich Arlington Named a Green Industry's Most Influential Person

Rich Arlington, founder and president of Rich Arlington & Associates, was recently named one of the Most Influential People in the Green Industry. Individuals are nominated by their peers.
Green Media then makes the selection based on those who have led by example, been industry innovators, worked for the betterment of the Green Industry, inspired change and whose impact has been felt by others in tree care, landscape, irrigation, outdoor power equipment, sports turf management, and other Green Industry fields.
Arlington is also Business Manager for Affiliated Grounds Maintenance Group, Inc. In that capacity, Arlington was featured in a WorldSweeper.com podcast presentation on ways for sweeping contractors to effectively deal with third party vendors.
---
Not Exactly Sweeping: In Paraguayan Orchestra "Slum Children" Play Instruments Made From Landfill Debris
Though somewhat off-topic, we thought the following brief video was a heart-warming example of how out-of-the-box thinking can change children's lives. Perhaps the 3:43 video will help you think of a way to do so in your own local area. Thanks to reader, Janet Needler, for sending this our way!
Click here for brief video from upcoming film from Landfill Harmonic.
Landfill Harmonic is an upcoming feature-length documentary about a remarkable musical orchestra in Paraguay, where young musicians play instruments made from trash. For more information about the film, please visit www.facebook.com/landfillharmonicmovie.
---