by Ranger Kidwell-Ross, editor
WorldSweeper.com

Separating the Reality From the Foolish:
More Challenging Every Day
First, I want to recognize and thank our new home page advertisers, broom and parts supplier West Coast Equipment, and sweeper manufacturer Stewart-Amos Sweepers, as well as our latest newsletter advertiser, broom manufacturer Three B Brush. Please let them know you appreciate their support of the WorldSweeper organization; buy something from them!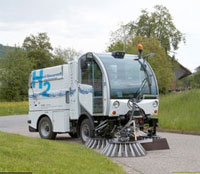 I hope everyone enjoyed our recent April Fool's Day story about the hydrogen-powered CityCat sweeper in Switzerland. Although as farfetched as last year's solar-powered sweeper (but not nearly as much as 2010's 'sweeper being chosen to clean the space station story'), the April Fool's joke within the joke was that this year's April 1 press release was 100% true.
The report was very exciting: It showed the alternative fuel capabilities that are becoming possible even in a relatively low-tech vehicle like a sweeper. Especially topical in these days of high fuel prices, the CityCat sweeper in the trial consumed less than half of the fuel of its diesel-powered contemporaries and emitted 40% less CO2. There was so little energy loss by the engine that they had to install a separately-powered heater for the operator!
However, there are still many years of trials ahead before we can expect to see a hydrogen-powered sweeper in the U.S. or world marketplace. Who knows, we may see a solar-powered sweeper first!

We thank an Indiana contractor, who chooses to remain anonymous, for alerting us about CBRE, the reporting organization now being required in their area for sweeping contractors servicing Walgreens.
Hoping for info on CBRE's reported requirement that contractors pay $125/year to be involved with them, I called Robert McGrath, the CBRE media relation's person listed on the company's website. From the moment McGrath got on the phone he acted like he was very frazzled in his job. Within only a few seconds of conversation he stopped me to say, quite brusquely, "I have to answer 20 calls an hour in this position and I'm a New Yorker who deserves the reputation New Yorkers have so get to your exact point." Read the rest of the editorial.
---
April Newsletter Contents
(Scroll down to read stories or click on links.)
---

Preventing Operator Slip-and-Fall Accidents When Dumping a Sweeper Hopper
The fleet supervisor for Oregon-based Cantel Sweeping discovered a disproportionate number of on-the-job accidents were as a result of operators opening exterior hopper doors prior to dumping.
Cantel's fleet manager, Dustin Moist, discovered that three injury accidents involving the company's sweeper operators were as a result of slipping on the sweeper's back bumper when opening the hopper dump door prior to dumping.
Then, the question became "How can we do our job differently to avoid the risky activity?" The answer was a $400 electric actuator activated from inside the sweeper cab. Cantel has now installed in-cab operated actuators to address the problem. Check out the details.
---
D.C. Adds Two Alternative-Fuel Pelican Sweepers to Public Works Fleet

The District of Columbia has added two new compressed natural gas- (CNG) fueled Pelican® broom sweepers – as well as two CNG-fueled refuse trucks and six ethanol-fueled heavy-duty trucks – to the city's public works fleet. The new alternative-fueled vehicles will be used for street sweeping, trash collection, snow removal and other services.
"Elgin Sweeper is leading the charge in advancing the use of cleaner, safer, and healthier energy technologies in the sweeper industry," said Brian Giles, sweeper products manager, Elgin Sweeper. "With the CNG-fueled Pelican sweeper, we are providing our municipal customers, like the District of Columbia, with an efficient, hard-working sweeper that significantly reduces costs and environmental emissions." Read all about it.
---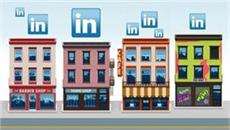 There are plenty of success stories of how social media is revolutionizing lead generation and sales. However, since most sweeping companies struggle to keep up with the latest ways to advertise and use social media – let alone have the luxury of a dedicated social media team – this article caught our eye because it discusses how can you make the most out of limited resources.
LinkedIn is often overlooked as a network for marketing purposes. But with over 135 million members, the majority of whom are professionals, in 200 countries or territories, LinkedIn is far more than a resume-upload site.
For sweeping companies looking to connect with particular industries or specific business demographics, LinkedIn's powerful search facilities and networking opportunities can help you make the most out of a limited marketing budget. The information is presented as part of the American Express OPEN Forum website. Read about it.
---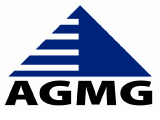 Affiliated Grounds Maintenance Group Wins 2012 National Business Award
Once again, DiversityBusiness.com has recognized Affiliated Ground Maintenance Group, Inc. ('AGMG') as a Top 100 woman-owned business in the State of Pennsylvania.
Each year DiversityBusiness.com collects and compiles information on businesses on a state and national level. The goal is to determine the top businesses in the country in terms of diversity.
For the second time, AGMG is the recipient of one of the organization's National Business Awards. AGMG's CEO and President, Crystal Arlington, will receive the 2012 National Business Award in person at the 12th Annual Diversity Business Conference held on April 25-27, 2012 at Foxwoods Resort and Casino, Mashantucket, CT.
Check out the whole story.
---
New Smart Device Street Sweeper Game App for Kids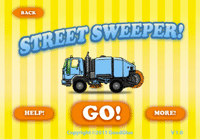 The new Street Sweeper app gets good reviews as a fun and cute interactive app for kids. No wonder, since the company making it is called 'Good Glue,' an apt name for anyone trying to keep a sweeper running in the real world, as well...
The $.99 application is compatible with iPod Touch 3 & 4 generation, iPhone 3GS, iPhone4 & iPad/iPad2. Here's a glimpse into the game features:

"Ride along on a street sweeper as it drives through a neighborhood. Help the street sweeper clean the streets. A real treat for those little street sweeper enthusiasts and a great way to encourage curiosity and interaction for all. A great way to explore the sights and sounds of a typical neighborhood while cleaning the streets.
We're archiving this information in the WorldSweeper.com section on toys. Go there to check out the details.
---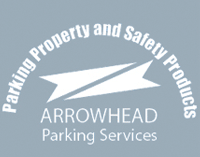 Paul Lemmon, the president of Arrowhead Parking Services, entered the sweeping industry via an unlikely background. Drawing on his background in law enforcement – which included stints with both Canadian Customs and with Immigration – he started as a consultant helping customers make sure their business signage conformed to legal guidelines.
However, after a few years of listening to customers' needs, he decided to expand his firm into more hands-on areas of actually installing any needed signage. Then, it wasn't much of a leap to start assisting in another pervasive area of need, construction and parking lot sweeping.
When it comes to retail parking lot sweeping in this part of Canada, there is quite a divergence from what occurs in the United States. Plus, in part due to Lemmon's background, Arrowhead offers several unusual services as part of its operation. Read about Arrowhead Sweeping.
---

Cygnus Business Media has announced that its Pavement Live conference and trade show will go on hiatus. Started in 2000 in Phoenix as National Pavement Expo West (NPE West), the annual event served the western U.S. paving & pavement maintenance market and helped thousands of contractors grow their business while helping equipment manufacturers and material producers reach the West Coast market.
Despite the pause in the Pavement LIVE schedule Cygnus will continue its support of the paving & pavement maintenance industry through its many varied products including NPE, Pavement Maintenance & Reconstruction magazine, Blacktop Update e-newsletter and the industry's comprehensive construction website: www.forconstructionpros.com.
Get the details.
---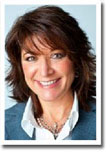 Scheduled for April 26th (12pm to 1pm ET)
A special presentation for Administrative Professionals week, this webcast can help you have more time and less hassle in your day by exposing and problem solving several common productivity issues and bad habits often found in today's work environment. Webinar is designed to expose and solve several common productivity issues and bad habits, including:
Overcoming poor office etiquette habits
How to avoid bad email etiquette habits
Eliminating unproductive meeting habits
The presenter is the author of the book "What NOT To Do At the Office." Registration for WorldSweeper readers is free, but you must register to attend. Register by clicking on this link.
---
AMA Webinar Entitled "Maximize What You Learn at Work to Accelerate Your Career"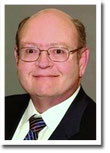 Scheduled for May 2nd (12pm to 1pm ET)
You have many learning opportunities every day in the course of your work. Discover how to make the most of these learning opportunities through:
Experimentation and learning from your mistakes
Asking questions
Building your personal learning network
The presenter is the author of the book "Learn Your Way to Success." Registration for WorldSweeper readers is free, but you must register to attend. Register by clicking on this link.
---