by Ranger Kidwell-Ross, editor
WorldSweeper.com

Labor Dept. Working with IRS & States to Crack Down on Employee Wage Violations
I know of a number of contractors around the U.S. who have structured their operations such that their sweeper operators are classified as 'independent contractors.' That's why I thought the information about how the U.S. Labor Department is targeting these types of operations warranted this month's editorial space.
Any contractors doing so will want to make sure they have their ducks in a row: The Labor Department is signing agreements to share information with nine states and the Internal Revenue Service as it gets more aggressive in its program to crack down on businesses that cheat workers out of their wages.
The new emphasis is on taking widespread action that targets businesses that improperly label workers as independent contractors or as non-employees in order to deprive them of minimum wage and overtime pay. Misclassifying workers also lets companies avoid paying workers compensation, unemployment insurance and federal taxes.
Patricia Smith, the Labor Department's top lawyer, was reported by the Associated Press as saying "sharing information between state and federal agencies could subject businesses to multiple fines.
"There's more of an incentive to be in compliance because the cost of what we consider to be illegal activity has increased. The violation would also be reported to the IRS, which can go after the company for unpaid taxes."
Read the whole editorial.
---
September Newsletter Contents
(Scroll down to read stories or click on links.)
---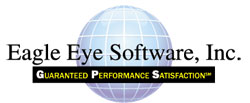 Eagle Eye Software: Much More Than a GPS System
Mike Lucht has been a sweeping contractor for a long time; 33 years, to be exact. During that time he has invested untold hours in finding ways to become a better, more profitable sweeping contractor. He has also been passionate about developing client and employee time tracking to a science while, at the same time, has assisted other contractors in better understanding their sweeping businesses.
That's why, when Lucht brings to market an internal GPS system he has perfected for his own company – one that provides tracking, routing and more – you know it must be worth taking a closer look.
Eagle Eye is not just for contractors, either. The Eagle Eye package was recently chosen over six other providers by a city in Texas that operates five municipal sweepers. They chose Eagle Eye because they were so impressed by the simplicity and ease of obtaining such a diverse stream of data. They were astonished, says Lucht, at how easy the Eagle Eye system makes it to get the kind of relevant reports they wanted and needed.
Go to the story.
---

There is nothing easy or ordinary about sweeping in Kuwait, a country where strong winds in June and July can blanket everything in quite deep sand drifts. This article details an entirely other issue, however: the perils of being a power sweeping contractor in Kuwait.
In recent months I have heard several reports about a very long, drawn out and complex bid for sweeping in Kuwait. To track down the details I asked Phileas Fogg, who has previously reported on the Kuwait sweeping industry, to provide us with the details. Here they are. Read about it.
---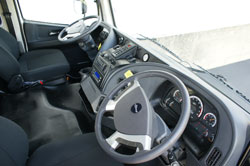 Elgin Sweeper has announced the formation of a strategic partnership with Autocar LLC, a manufacturer of heavy-duty low cab forward Class 8 trucks used by municipalities, fleets and private haulers. The companies formed the partnership to co-develop and introduce the industry's first modern Class 7 cabover truck chassis specifically designed for street sweepers.
"This is truly the industry's first joint-engineered and fully integrated sweeper with chassis design," said Brian Giles, Elgin Sweeper products manager. "We are pleased and honored to build Elgin street sweepers on this new Class 7 cabover vehicle platform from Autocar. Our goal was to design the chassis to meet the requirements of our sweeper customers and create an optimized sweeper and chassis product for our customers." Read more.
---

The National Labor Relations Board (NLRB) has issued a Final Rule requiring most private-sector employers to notify employees of their rights under the National Labor Relations Act (NLRA).
The rule mandates, among other things, that employers post an 11 x 17 inch notice in conspicuous places where they are readily seen by employees. The rule will take effect on November 14, 2011. The story includes a link to a poster you can print out, as well as more complete information provided by attorneys and a link to frequently asked questions.
Look and learn.
---

Tennant Co. (TNC), a Minneapolis-based cleaning solutions manufacturer, is being sued in three countries by German competitor Alfred Kaercher GmbH over advertising claims for floor scrubbers.
Complaints were filed in Belgium, Germany and the U.K., over claims in Tennant's advertising that its machines convert tap water into "active water," giving it the same power as a cleaning agent, Kaercher said in a statement.
Read Bloomberg News Release.
---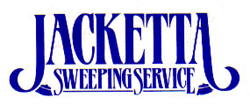 Debbie Jaketta grew up in the power sweeping business founded in 1968 by her parents, Neil and Bonnie. Although at first she determined not to work in the company when she became an adult, eventually she started working there part time doing the books and, as is said, the rest is history.
"When I was growing up," recalls Jacketta, "it was easy to provide my friends with directions on how to get to our house. I would just tell them to drive down our street until they saw sweepers sitting outside a house."
There is plenty to learn from someone who grew up in the sweeping industry. Read about the company.
---


This webinar will be held on Wednesday, September 28th from 6:00 PM – 7:00 PM Eastern Time.
Drew A. Meyer is the recipient of the President's Citation "for outstanding leadership and service to the society in developing and organizing the Construction Materials and Aggregates Committee. In 2010 he received the AIME Hal Williams Hardinge Award for his contributions to the Industrial Minerals industry.
Meyer is currently President of Drew Meyer Consulting, Inc. and formerly was vice president, marketing and transportation services, for Vulcan Materials Company.

The information about this webinar, which is presented by Better Roads magazine through the sponsorship of Bridgestone Tire Company, is being presented as a courtesy by WorldSweeper. Use the link button shown to the right register for this FREE webinar and/or get more information. Learn more and sign up.
---