by Ranger Kidwell-Ross, editor
WorldSweeper.com

Commemorating the Wisdom of Steve Jobs
The recent passing of Steve Jobs, Apple's CEO and much more, provided a unique opportunity to consider the vast changes his incredible genius brought to the computer industry. Whether you use a Mac or a PC, iPhone or some other brand, the engineering, design and marketing genius led by Steve Jobs has affected us all.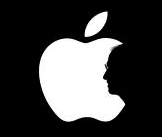 I remember when, as an early adopter, I got my very first Apple/Mac computer. The machine was called an "SE-30," had a grayscale screen and represented a completely different way of operation than the PC I replaced with it. About the same time, a friend who taught graphic design and layout at a high school had decided to go out on his own and form a design company.
When I found out about the $50,000+ Linotype machine he was preparing to buy as his primary asset, I tried earnestly and at long length to talk him out of it. It was no use. Because at that time there were only a few fonts available for the Mac platform, he was convinced the machine had no future in graphic design.
My friend ultimately was forced to forfeit on his loan and lost his business, all because he was either unwilling or unable to look at the possibilities provided by a new, cheaper, more elegant way of doing his business. Others, including myself, persevered to master the challenges of the emergent technology and went on to succeed in the new, changed the world of graphic design and publishing that is so much a part of today's fabric of life.
Steve Jobs, in part because he suffered the ultimate humiliation of being fired as CEO of his own company and had to, in his own words, "reinvent himself," knew firsthand the importance of constantly growing and stretching within his business environment. The vision of Steve Jobs has much to lend any industry and those working to be successful within it – certainly including power sweeping. Here's why...
Read the whole editorial.
---
October Newsletter Contents
(Scroll down to read stories or click on links.)
---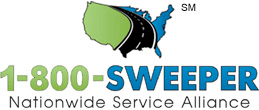 1-800-SWEEPER: Nationwide Contract Sweeping Service Organization Launched to Compete with 'Outside Service Resellers'
Offering parking lot sweeping, street sweeping and a variety of construction-related sweeping services under a common brand, the 1-800-SWEEPER organizers claim it will benefit nationwide and regional facility management customers in a variety of ways. Primary among these will be the ability to contract self-performing local service providers through a single point of purchase.
Organization founder and current president, Mike Lucht of Progressive Sweeping, said that customers at all levels will be able to benefit from the strength, experience and leverage gained through the new group. Members will pay a fee per month per each area code they operate within. To qualify, sweeping companies are required to have at least five years in business, among other qualifications.
One benefit to member sweeping companies touted is that the 1-800-SWEEPER group will allow local, qualified service providers to pursue business on a national or regional scale. Other benefits of membership cited include being able to market individual companies under the 1-800-SWEEPER phone number and a buying group that will save money on a variety of consumables. Go to the story.
---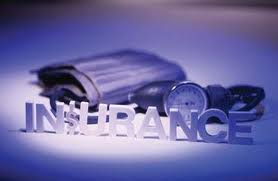 As a business owner, you can take all the prudent and well intended precautions to protect yourself and your partners against lawsuits, but you may still frequently wonder: "Do we have insurance for that?" This article on Employment Practices Liability insurance coverage discusses an area where some sweeping contractors may be at risk and not know it.
Lawsuits against employers are on the rise. Companies are finding that they are vulnerable, from the pre-hiring process through the exit interview – even if the prospective employee was never hired or was with the company for only a matter of days. It can happen to any employer – a joke told in the break room, an employee you had to layoff or fire, a "friendly" delivery person or someone you chose not to hire.
It is commonly thought that standard General Liability or Garage Liability policies would cover these types of claims. Unfortunately, that is nearly never the case. To insure against these types of exposures, a separate policy usually must be purchased. Read the details.
---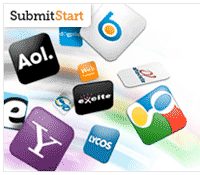 There's no sense in having a website if people can't find it when they do a search. In a collaboration with SubmitSite, WorldSweeper.com now offers a FREE way to submit your website to a wide variety of search engines.
Use the link shown below to easily submit your website to a variety of search engines, including Yahoo!, Bing, Google, AOL, Excite and more. Take a look.
---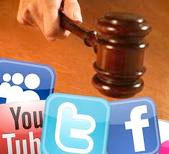 You don't have to spend much time on social media sites in order to find someone complaining about their boss or coworkers. Sometimes, they may have forgotten they had made them a 'friend' on the site sometime previously.
Although venting workplace frustrations on Facebook is perhaps a dubious practice, a recent ruling by the NLRB has set a precedent for those wishing to express their problems via social media.
Take a look and listen.
---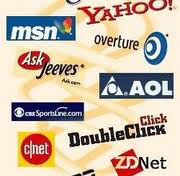 Almost every small business owner has to wear many hats: leader, accountant, admin, and caffeine fetcher. Whether you are doing it yourself or learning more to make better decisions with your agency. This article offers a variety of strategies to help.
These tips are focused solely for a small business like a sweeping contractor who needs to maintain a high Return on Investment (ROI) for their advertising campaigns – which typically feature a limited budget.
Read it.
---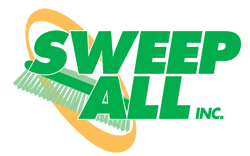 Doyle Caffee bought his first sweeper for $13,000 in 1991. His idea was to start a sweeping company, run it for five years and then sell it and start again with something else. Twenty years later, he has no regrets about having stayed in the industry for the long run.
"Like many people," recalls Caffee, "I looked at how other people ran their business and thought to myself 'I could do better.' When I was about to experience a career change because of downsizing I picked the sweeping industry as the business to start. There was a low dollar threshhold to get in, as compared to a garbage company, for example."
Today, the company operates in both the Kentucky and Indiana markets with a fleet of 25 sweepers and about another 20 support vehicles. There is plenty to learn from the story and audio interview with Doyle Caffee. Read about the company.
---

Webinar #1: Better Road's Sponsored Webinar Introduces New Association of Equipment Management Professionals Organization and its 'Telemetrics Standard'
This webinar will be held on Thursday, October 27th from 2:00 PM – 3:00 PM Eastern Time.
Do you know where your trucks all are? Do you know how much time your equipment spends idling? Looking for a more accurate way to track equipment usage?
The new Association of Equipment Management Professionals has established what they term a 'telematics standard,' which is designed to help fleet owners better manage their fleets. Webinar is conducted by Stan Orr, AEMP's Executive Director.

The information about this webinar, which is presented by Better Roads magazine through the sponsorship of RoadRanger, is being presented as a courtesy by WorldSweeper. Use the link button shown to the right register for this FREE webinar and/or get more information. Learn more and sign up.
---
Webinar #2: Relationship Networking: Converting Your Conversations into Connections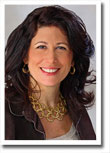 This webinar will be held on Wednesday, October 26th from 12:00 PM – 1:00 PM Eastern Time.
Presenter, Michelle Tillis Lederman is Founder and CEO of Executive Essentials. She provides tips and tactics to help you use conversations to build and nurture personal and professional relationships.
Leverage social media in simple ways to increase familiarity
Realize there are many ways you can GIVE to others—no matter what level or rank you are
Discover specific ways to increase your value to your network

The information about this webinar, which is presented by the American Management Association, is being presented as a courtesy by WorldSweeper. Use the link button shown to the right register for this FREE webinar and/or get more information. Learn more and sign up.
---
Webinar #3: Leading with Purpose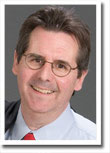 This webinar will be held on Wednesday, November 2nd from 12:00 PM – 1:00 PM Eastern Time.
Presenter, John Baldoni, is the author of Lead with Purpose. "As a leader," he says, "it is up to you to 'lead with purpose,' that is, make certain that organizational purpose is understood and acted upon. Information will include:
How defined purpose can help your team thrive and achieve
How make it safe to fail (and prevail)
How to create your legacy with emerging leaders

The information about this webinar, which is presented by the American Management Association, is being presented as a courtesy by WorldSweeper. Use the link button shown to the right register for this FREE webinar and/or get more information. Learn more and sign up.
---