by Ranger Kidwell-Ross, editor
WorldSweeper.com

Reporting on the Good, the Sad and the Ugly
This month's feature articles represent the 'yin and yang' of power sweeping journalism.
Our feature story on sweeping and stormwater runoff pollution abatement discusses the good; the value of power sweeping in addressing one of the key environmental issues facing the U.S. – water quality.
Topping the sad list is our eulogy on the passing of Dale McCaskill, who has long been an icon in the power sweeping industry. He died in a tragic auto accident November 19th.
Finally, the recent actions – and reactions – by NAPSA's Board of Directors make it appear they may have been intentionally keeping important information from the NAPSA membership. If that's the case, it certainly qualifies as an ugly turn of events. In a rare breaking story article we provide the facts as we know them today.
However, because the NAPSA Executive Board has chosen not to divulge a variety of information to WorldSweeper, the story remains ongoing. In this issue we cover what we know to date, however, including emails and other information that have gone back and forth between the two organizations.
I have found the NAPSA story an extremely difficult one to report on, since I have known most of the NAPSA Board members for many years on at least a professional level. However, exposing this information to the light can only serve the long-term interests of power sweeping contractors – which should be the central goal of NAPSA.
The biggest concern: It appears that without the involvement of WorldSweeper the NAPSA membership may never have learned what occurred behind the scenes in the organization. That certainly fosters the appearance of impropriety, whether or not any actually occurred. Read the whole editorial.
---
November Newsletter Contents
(Scroll down to read stories or click on links.)
---

NAPSA President, Kevin Kroeger, Resigns in Mid-Term
At the end of last year, eight members of the NAPSA Board were invited to become founding members of 1800SWEEPER.com. Six of them did so. This was not disclosed to Kevin Kroeger until the for-profit 1800SWEEPER website was launched just last month. The implications concerned Kroeger so much that he resigned his post as NAPSA's President.
The analysis of whether his decision had merit or not is ultimately up to the NAPSA membership to decide. However, what is perhaps of the most concern is that no disclosure on the situation was made by the NAPSA Board to its members until after WorldSweeper launched this investigation.
On November 10th, NAPSA members received a bulletin announcing NAPSA's new slate of officers. Most probably read it over without a second thought. However, at WorldSweeper we were concerned by what we did not read...
For example, why was a new slate of NAPSA officers being announced in November, instead of at the usual time next February during National Pavement Expo East? What happened to NAPSA's 2011-2012 President, Kevin Kroeger, whose term wasn't due to be over until early next year? His name wasn't even mentioned in the bulletin.
What we have learned so far – and the host of information which as of this writing still have not been fully divulged – may surprise you. Read the story.
---

Are U.S. Stormwater Managers Aware of the Effectiveness and Cost Benefits of Street Sweeping?
The instigation for this article was a letter received from Brian Giles, Elgin Sweeper Company's Sweeping Products Manager. Giles wrote to encourage the position WorldSweeper has taken in encouraging sweeper manufacturers to conduct independent testing designed to show the pickup capability of their respective sweeper models. With today's increasing regulatory emphasis on removal of Total Suspended Solids (TSS) from stormwater runoff, the stormwater management industry needs to know what today's street sweeper models can and cannot accomplish.
Elgin's testing showed that even a mechanical broom Eagle using water for dust suppression can attain over 80% pickup of material 250-microns and larger; an Elgin Crosswind NX picked up a surprising 90% of material smaller than 63-microns! (For reference, a human hair is about 72-microns wide. Pickup and removal of material this small is important because that's where the pollution tends to be attached.
The article includes information provided by several APWA-Certified Stormwater Managers who were contacted during its writing. They were surveyed to see what type of training about the effectiveness of street sweeping had been included as part of their respective learning processes, whether to gain their CSM designation or elsewhere. Read the story.
---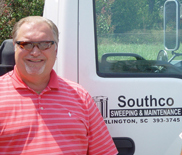 On November 19th long-time sweeping contractor, Dale McCaskill, Sr. tragically lost his life in an automobile accident. Dale was a past president and founding member of the North American Power Sweeping Association (NAPSA). In addition, McCaskill was the recipient of WorldSweeper.com's Award of Excellence in Power Sweeping for 2009.
Dale McCaskill was one of the leading contractors in the United States when it came to helping other sweeping contractors around the country. He was a fixture at the yearly National Pavement Exposition and always ready to provide whatever assistance he could to any current or prospective sweeping contractor in need of business advice.
When NAPSA was formed, Dale McCaskill was one of the contractors who, along with a few others around the country, made a substantial initial donation to enable the organization to be founded. Subsequently, Dale served as the NAPSA president from 2007 to 2009. Read the sad news.
---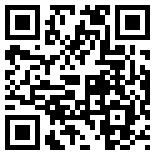 QR Codes allow smart phone and tablet computer users to more easily access information. Embedding them in your promotional materials is just another way to make it easier for prospects to visit your website or download your contact information. Scanning codes from companies you want to know more about allows you to quickly get their information onto your own smart phone.
That funny-looking box to the right is actually a quick way to get to WorldSweeper.com on your smart phone, iPad or other tablet device set up to be able to read them. Because so many people are now using the free QR Code Reader software to enable their smart devices to read QR Codes, it's time to get them embedded onto your website, business cards, brochures and other marketing materials.
Take a look.
---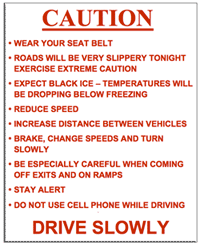 Dave Ross, president of Millennium Maintenance And Power Sweeping, sent us a tip his company uses to keep drivers safer in inclement weather, during holidays, etc. It becomes Tip #117 in WorldSweeper's Tips & Techniques section.
In a nutshell, the company generates safety notices which are prominently placed onto operators' route clipboards for holidays, in times of inclement weather and at any other time when the drivers' risk level increases. Ross says the feedback from their operators has been very positive and company management is unanimous in believing the program enhances driver safety.
We have included a PDF version of an inclement weather warning suitable for downloading and printing for direct use in your own operation.
Take a look.
---

After 15 years of working up the corporate ladders at US Bancorp and PacifiCorp Financial Services, the latter company scrapped the division Michael Wagoner was in. Along with 300 other people, he found himself out of work. Instead of just trying to land another job in his field of accounting and finance, Wagoner sought to find a business to run, one where he could "escape" from his suit-and-tie life of working for others.
That turned out to be the 1993 purchase of Cantel Sweeping, a six-sweeper operation. Since then, Wagoner says, he has only looked forward, never backward. In the interim, under his leadership Cantel Sweeping has become the largest parking area sweeping company in the Portland, Oregon/Vancouver, Washington area. It has done so, says Wagoner, by fulfilling its mission of being the best parking area sweeping company in America.
Today, the company operates in both the Oregon and Washington State markets with a fleet of 18 sweepers and a staff of 28. There is plenty to learn from the story and 30-minute audio interview with Michael Wagoner. Read about the company.
---

The international Professional Landcare Network Association (known as PLANET) recently recognized Affiliated Grounds Maintenance Group, Inc., (AGMG), a national exterior maintenance service company, for their consistent demonstration and commitment to safety from January 1, 2010 through December 31, 2010.
AGMG has been honored in previous years for excellence in safety. However, this is the company's first gold performance level award. With 3,600 PLANET member businesses and affiliates, only 45 companies received the Overall Safety Award Achievement Gold Level this year. The award honors businesses who demonstrate thorough, high-performing safety programs that create and maintain safe work environments in the green industry.
"Safety is paramount to our company and I am honored to receive the highest level in Safety Awards from PLANET," said Crystal Arlington, CSP, LICM, who was present to accept the prestigious award at the annual GIE Expo and Conference held in Louisville, Kentucky this November 26th through November 29th. Read more about it.
---