by Ranger Kidwell-Ross, editor
WorldSweeper.com

2011 Already One of Significant Sweeping Industry Changes
The new year has already brought a number of changes to the sweeping industry, and it's still January. Sweeping industry veteran, Chris Crews is back at Schwarze Industries, Inc. as their S-Series Sales Manager. At the upcoming NPE Show starting February 3rd, Schwarze will be unveiling three machines for its new S-Series lineup: the S235, S335, and S350. Company representatives say that each will offer a full range of size and performance options, from low profile to heavy construction.
In other Schwarze-related news, I understand my one-time European host and traveling partner, Australia-based Malcolm Cameron, will be at NPE 2011 representing Schwarze's new 'Bonne Broom' line of machine push brooms. I look forward to catching up with him, as well as seeing Schwarze's new broom machines product line.
Stewart-Amos Sweeper Company has announced a major management addition, as well. Stewart-Amos' President, Frank Chulick, reports his company has brought on board a new VP of Sales & Marketing, John Paraschak. John has many years of management-level experience in Tennant and Nilfisk-Advance, among his other credits.
In other news, NAPSA has left its previous management company, Association Headquarters, Inc., and transferred management to Dayton, Ohio-based Advanced Management Concepts, Inc. My editorial discusses in further detail why this move took place.
Another January 1st change may eventually have an even larger impact on the street sweeping industry. That's the date when the strategic merger of Roger Sutherland's Pacific Water Resources, Inc. took place with the global powerhouse, AMEC Earth & Environmental, Inc.
In addition, a number of usually reliable sources report that ownership of Allianz Sweeper Company may soon change. According to some insiders, this may occur as early as the first part of next month. For details – as well as my detailed analysis on these and other topics – take a look at my complete January editorial. Read the whole editorial.
---
January Newsletter Contents (Click on link or scroll down to read stories.)
---
Real World Street Cleaner Pickup Performance Testing

A great deal of controversy surrounds the question of how much of the pollution found in urban stormwater runoff street cleaning can remove. For an accurate assessment of cleaning effectiveness, pickup performance data is needed for the various street cleaner models currently available.
Roger Sutherland, one of America's leading sweeper pickup performance researchers – whose company merged with international powerhouse, AMEC Earth & Environmental, Inc. on January 1st – has provided our readers with an exhaustive article on the topic of street cleaner performance. The information, which will also be featured in the January/February issue of Stormwater magazine, includes real-world study results and a host of scholarly references. Read the info or get left behind.
---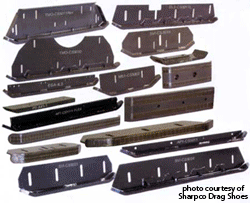 We all hope the economy will be better in 2011 than it was in 2010. At the moment, however, the sweeping industry is faced with rising prices in several key raw materials areas. The price of main brooms and curb brooms is being impacted on two fronts. First is the price of polypropylene, which has just been impacted by the largest single price increase in memory, a whopping $.17 per pound. The second is the price of steel, which has also increased significantly since just last November.
We regret to report the sweeping industry needs to prepare for price increases on drag shoes, as well. Prominent in the news as of late has been that China has drastically cut its export level of rare earth metals. Expectations are that China will export 35% less in the first half of 2011. What many people do not realize is that carbide is considered a rare earth metal.
Our Special Report has interviews with a major player in the sweeper brushes, drag shoe and sweeper marketplace, as well as more in-depth information on these topics. You will also find recommendations from each about what you can and should do to minimize financial impact on your operations. Take a look.
---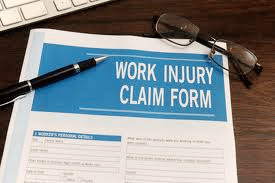 What would you do if your insurance agent sent you a letter explaining that your Workers' Compensation premiums would be rising by $10,000/year even though you hadn't had adverse claims? This particular contractor emailed their letter to WorldSweeper. As a result, you can read why this occurred, as well as be the beneficiary of our investigative report on the topic.
You will find that you do have options, even though one of the problems faced by those in the parking lot sweeping industry is they do not have their own, separate, workers' compensation category. As a result, many times parking area sweeping contractors – who operate in deserted parking lots in the middle of the night – are lumped into the same category as street sweepers even though the latter operate in traffic during the day. Take a look.
---




CPM's founder, Windell Brent, started into this field because of a property manager friend's lament that he couldn't "locate a company to provide maintenance that will show up two times in a row or call me back."

In the 23 years since then, Brent's Commercial Property Maintenance company has built a reputation for doing that and much more. CPM has grown from three employees, two lawn mowers and one old sweeper to thirty employees, eleven industrial sweepers and numerous other pieces of landscape and power washing equipment, trucks and trailers.

Our feature article provides the reader with the insights of an owner with 23 years in the business. Check out the contractor profile story.
---



On February 24th, WorldSweeper will host its first of a planned series of tele-seminars for 2011. Our first guest will be Richard Arlington. Mr. Arlington is the Business Manager for 3rd party service provider, Affiliated Grounds Maintenance Group, Inc., which was featured in WorldSweeper's December 2010 newsletter.
In addition, Rich is President of Arlington Lawn Care, which provides a number of services including parking lot sweeping. Finally, as President of Rich Arlington & Associates, he is a nationally recognized consultant to the lawn care and snow removal industries.
Rich Arlington has worked with a wide variety of service contractors on how to improve their businesses, as well as how to evaluate and work with 3rd party service providers. During the scheduled 1-hour tele-seminar, Arlington will discuss the transitions that are taking place as more national providers enter the marketplace.
Included will be tips on evaluating individual providers, both in contacting them and when they contact you. He will also cover some of the things to look for when reviewing contracts and in making your decision about whether to bid through a national provider.
The tele-seminar will be moderated by WorldSweeper's Editor, Ranger Kidwell-Ross. Registered participants will be able to ask questions both during the tele-seminar and prior to the event via email. Investment to participate is a nominal $50 per participating business. You may have as many employees listen in on your phone connection as you would like. The event will start at 1pm, Eastern, on Thursday, February 24th. For more information and to register, click here.
---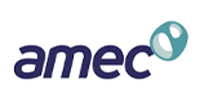 Noted sweeper tester and stormwater researcher, Roger Sutherland, announced the merger of his firm, Pacific Water Resources, with global powerhouse, AMEC Earth & Environmental, Inc. AMEC is a focused supplier of high-value consultancy, engineering, and project management services to the world's energy, power and process industries.
With annual revenues of over US$4.5 billion, AMEC designs, delivers and maintains strategic and complex assets for its customers. AMEC's Natural Resources, Power and Process, and Earth and Environmental businesses employ approximately 19,000 people in more than 25 countries globally. Read about it.
---

NAPSA's Board of Directors has decided to move from its previous management company, Association Headquarters, and as of January 1st transferred management to Dayton, Ohio-based Advanced Management Concepts, Inc. Read all about it.