by Ranger Kidwell-Ross, editor
WorldSweeper.com

What Does Your 'First Impression Packaging' Reflect?
I have several flagpoles on my property and this harsh winter weather has torn the flags to bits. So, I recently ordered three new flags in a package deal through Amazon.com. The flags, of identical size and weight, were each from a different vendor; let's call them Contractor A, Contractor B and Contractor C.
As shown in the photo, the flags came in three distinctly different types of packaging. Contractor A's flag, which came in the small envelope on the left, was stuffed haphazardly into a container much too small for it. The bulging envelope was slightly torn and the product was lucky to arrive intact. Although the envelope appeared to have been printed via computer, it was done very poorly.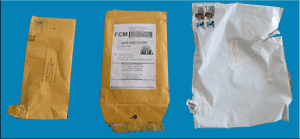 The envelope containing the flag that came from Contractor C, shown on the right side, was in a container much larger than required. It was also made of a non-recyclable plastic material, which will make no points in our largely environmental region of the Pacific NW. My address was printed onto a stick-on computer label, which is fine; however the label was affixed quite crookedly.
By far best of the three in my opinion was Contractor B's envelope and packaging, which is the one in the center. S/he had shipped using a label from USPS.com, which looked good and saved their company a few cents on postage. Plus, the envelope was correctly sized for the flag inside it. Contractor B's packaging made a much better impression than either of the other two.
The point of my example is to encourage all of you contractors out there to consider what the recipients of your brochure, proposal and other promotional materials have as an impression of your company. In this very competitive economic climate you need to make sure that every impression you make is a good one.
Beginning with your initial contact on through signing your agreement for services – and continuing on to your follow-up after the sale and in the months that follow – you need to be sure that each and every contact with your customer is one that builds your relationship up and not the opposite. Here's what I suggest... Read the whole editorial.
---
February Newsletter Contents
(Scroll down to read stories or click on links.)
---
Ray Confer is Sweeping's Award of Excellence Winner for 2011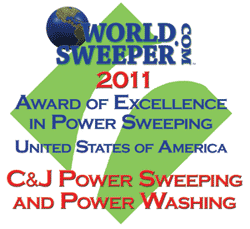 Ray Confer already owned a landscaping business in 1978 when he started into sweeping. His new venture resulted from a request by a property manager that was a client of Confer's landscaping company. At a Rotary meeting, the mall manager asked if he knew anything about sweeping parking lots.
Ray confessed that he didn't know anything about sweeping – especially how to bid it. The mall manager responded that his current sweeping contractor had come into his office yelling and screaming at him. "If you go out and get a sweeper," the manager told him, "I have a contract waiting for you."
Thirty-three years later Confer's C&J Parking Lot Sweeping has over 40 sweepers, 50+ employees and a roster of customers that approaches 1500, which on their own would not be enough to win this Award. More importantly, through the intervening decades Ray Confer has unselfishly helped many others in the power sweeping industry. He is a quality guy who consistently does whatever he can to help others in sweeping. For that he is WorldSweeper.com's Award of Excellence Winner for 2011. Read about it/watch the award video.
---

The culmination of several months of planning and effort will debut at the WorldSweeper website on March 1. In conjunction with noted consumer reporting website, Consupo, WorldSweeper will be providing an information resource on all of the industry's 3rd party service providers, including Divisions, MirrorLawn and US Maintenance.
in addition to documenting basic information about each & including the results of our attempts to gain an interview with them & we will offer an exclusive Consupo link that will allow you to provide a rating for any of the providers, based upon your own experience with them. Further, in the event you've had either a positive or negative experience with a provider, you will be able to document that, as well.
You will even be able to lodge an official complaint at the Consupo.com site. Consupo will then contact the company for a response. In the past months we have heard they continually and increasing number of complaints and questions surrounding the use of national service providers. We hope this exclusive web link will be of assistance. Check the WorldSweeper.com website on March 1st for the link.
In the meantime, you can still register for our February 24th tele-seminar on the topic of 3rd party service providers. The investment is a modest $50 per office. Or, if it's already taken place as you read this, contact us to purchase a link to the .mp3 recording of the event.
---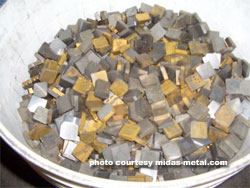 Want good wear from your drag shoes? Trying to weld 'carbide inserts' into current drag shoes that have lost their carbide? The fact is, all carbide is not created equal.
This article, written in large part by drag shoe manufacturer, James Sharplin, includes a variety of insider tips on how to source your carbide and what you should look for when you inspect and spec your commercially-made drag shoes. All managers and purchasing agents involved in power sweeping – and perhaps especially contractors who are buying their own drag shoes – need to read this insightful article about carbide. Check it out.
---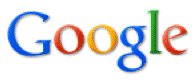 Google is the center of online business activity. Ideally, your company should be listed on the first page of any search for your particular services. Right now there is an opportunity to grow your business with a FREE, first page Google Places listing. This article and training is designed to assist you in gaining that FREE first page advertising.
Marketing your business successfully on Google is an ongoing process. It's not overly difficult for the novice computer user, but it does require your time and attention on a regular basis. Google, like the Internet in general is steadily evolving and you have to put the time and effort in to keep up.
The comprehensive article, written by Norm Denroche, President of Contractor Power, provides all the information you need to understand how to wade through the necessary steps to maximize your ranking with Google.com.
Learn all about it.
---



On February 24th, WorldSweeper will host its first of a planned series of tele-seminars for 2011. Our first guest will be Richard Arlington. Mr. Arlington is the Business Manager for 3rd party service provider, Affiliated Grounds Maintenance Group, Inc., which was featured in WorldSweeper's December 2010 newsletter.
In addition, Rich is President of Arlington Lawn Care, which provides a number of services including parking lot sweeping. Finally, as President of Rich Arlington & Associates, he is a nationally recognized consultant to the lawn care and snow removal industries.
Rich Arlington has worked with a wide variety of service contractors on how to improve their businesses, as well as how to evaluate and work with 3rd party service providers. During the scheduled 1-hour tele-seminar, Arlington will discuss the transitions that are taking place as more national providers enter the marketplace.
Included will be tips on evaluating individual providers, both in contacting them and when they contact you. He will also cover some of the things to look for when reviewing contracts and in making your decision about whether to bid through a national provider.
The tele-seminar will be moderated by WorldSweeper's Editor, Ranger Kidwell-Ross. Registered participants will be able to ask questions both during the tele-seminar and prior to the event via email. Investment to participate is a nominal $50 per participating business. You may have as many employees listen in on your phone connection as you would like. The event will start at 1pm, Eastern, on Thursday, February 24th. For more information and to register, click here.
---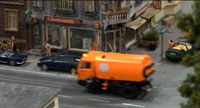 The Wunderland is the largest model railway system in the world, and one of the largest tourist attractions in Germany. However, this is no typical model railway. Located in Hamburg, it spans over 1100 square meters of space and took over 500,000 hours to build.
The complex, which is been visited by approximately 5,000,000 visitors, includes replicas of landscaping and skylines from around the world. Even more importantly, it includes at least one street sweeper. Can you find it in the 4-minute video on the attraction's website homepage? Go there and see.
---