When I first heard on March 31st that Walmart was canceling its contract with US Maintenance for sweeping, landscaping and power washing, the news tip was hard to credit as being true. After all, the next day was April the first and we did not want to be fooled by such astonishing news. Plus, the cancellation was hardly credible since – for many contractors at least – the first day of the contract was due to be started the very next day on the 1st of April.
When I received the initial information I was putting the finishing touches on this year's April 1st news item about China's new solar sweeper. Quite frankly, due to a number of other commitments, I did not have time to cover a large news event. This was solved by – what else – working long hours over the ensuing weekend.
I knew the information, if true, would be hugely impacting for many American sweeping contractors. So, from that point on I did everything possible in order to verify the info and find out more, and then to provide as much information as possible in order to enable our readers to make the best possible decisions.
At the same time, I was spending considerable time ferreting out the details surrounding the demise of Allianz Sweeper Company, which also impacted many in sweeping. Would parts remain available and machine warranties be supported? Read the whole editorial.

Thanks to Jack Moran of Keystone Sweeper Brushes for letting us know about this game!
Ravo Sweepers, which is owned by the Fayat Group, is a well known producer of sweepers in the European marketplace. The company came up with the promotional idea of developing a computer action game that is a combination of sweeper driving and the usual rock-em/sock-em action of a video arcade game.
Also offered are items like a 'Brush Upgrade,' which provides a wider cleaning path for 30 seconds, and a 'Shovel Upgrade,' which gives the player the ability to keep their collected trash intact when hitting a wall or other obstacle.
There is also an 'Upgrade Shop,' which costs you game $$ but is a way to get one or more of the upgrades listed above on a random basis. The 'Paint Shop' also offers 11 different skins for your sweeper.
The game will be great fun for most anyone who has ever driven a sweeper. There is one caution to add, though: be sure your vehicle accident insurance is up to date before turning your sweeper operators loose on this game! Go play.
---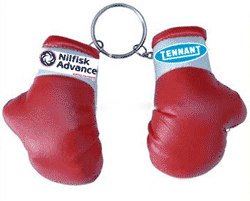 Nilfisk-Advance management has released what they term the third set of independent tests that call into question the cleaning performance claims of Tennant about its ec-H2OTM. product.
Says Nilfisk-Advance: "The third set of independent tests measured the cleaning performance of ec-H2OTM relative to plain tap water using Hucker's soil, an industry-recognized soil containing no petroleum products and used to test the performance of surface cleaners. The Hucker's soil testing showed no performance difference between a Tennant scrubber using ec-H2O and the same scrubber using only plain tap water."
WorldSweeper's coverage allows you to get information about both sides of this controversy. Take a look.
---

A lifecycle cost analysis will help fleet managers present a solid case for sweeper purchases. The task includes gathering the right data, researching the equipment application, and consulting the experts.
As fleet managers are asked to cut costs in every direction, expenditures are under heavy scrutiny – particularly with large acquisitions such as sweepers. Nevertheless, keeping an aging unit requiring major maintenance and expensive to operate can weigh heavily on a fleet's budget as well. To make the best budgetary choices, fleet managers must know the annual costs associated with operating their sweepers – and those units they may purchase.
This article is from the pages of Government Fleet. Although it was written in conjunction with Allianz Sweeper Company, an organization no longer in the marketplace, the vast majority of the information remains valid. Check it out.
---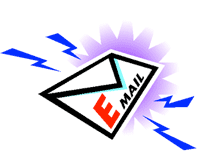 Building lists of subscribers, prospects, and customers is one of the most important activities your business can undertake. Once built, permission-based email lists can create sales for your company for years to come.
If you are a trusted supplier of sweeping and related services to someone – or even if you have simply discussed providing sweeping or other services with a prospective customer – be sure you obtain their email address(es) so you can professionally follow through with contacting them via that method.
Once you have a client and prospect list compiled, you will probably be pleasantly surprised at the amount of business occasional emails will generate for your firm. Following are some of the standard ways you can obtain email information you can then use in building your business.
Learn all about it.
---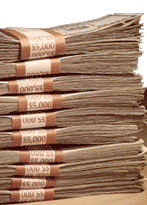 Two years ago probably all sweeping companies had adequate capital, meaning that they had an adequate cash flow. Today, customers are paying their receivables much slower than before, so the company that was adequately capitalized two years ago now finds itself undercapitalized.
Since the recession began – over a timespan that is now going on two years – the banks have stopped lending and the stock market has taken a hit. The latter destroyed private investment, reducing drastically the availability of private capital.
This article explains the concept and requirements behind getting access to payroll funding, whether needed due to short-term cash flow issues or to finance expansion without affecting a contractor's credit, FICA score, etc. Take a look.
---
In 1987, David McCaskill worked as a sales rep for a local radio station. One day when he was at lunch with one of his clients, as he often did he asked the man what type of job he thought David would be best suited for. The customer said "What about the parking lot sweeping business?" He then went on to explain that he, himself, had a sweeper truck and swept his own parking lot.
After asking some of his other customers if he could sweep their lots, and getting positive answers, McCaskill got a sweeper and got to work. Today, going on 25 years later, the Accusweep Services Team sweeps parking lots and much more.
In a refreshing change of pace, the husband-and-wife team of David and Fran McCaskill insisted prior to the interview that if their company was to be portrayed accurately, they wanted to talk about their employees in their audio interview. "Day in and day out," they said, "this company is about the job our employees do for our customers. It's not just about us." Read more.
---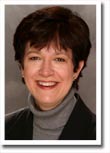 Presenter Vicki Gilmore is a senior consultant at FranklinCovey with over 20 years of experience as a dynamic and motivational training consultant developing and delivering programs.
Being effective as individuals and organizations is no longer merely an option—survival in today's world requires it. In order to access higher levels of human genius and motivation, you need a sea change in thinking: a new mind-set, a new skill-set, a new tool-set—in short, a whole new habit.
For executive leaders who are seeking to develop the knowledge and skills needed to move beyond effectiveness to greatness. Leaders will begin to:
Recognize the connection between "The Whole Person" and superior performance
Discover how to express their voices, vision, discipline, passion and conscience
Connect trust to the core of leadership
Bridge the gap between effectiveness and greatness
Construct and communicate their vision and motivate others to execute on that vision
This webcast will transform the way you think about yourself and your purpose in life, about your organizations, and about humankind. Just as The 7 Habits of Highly Effective People® helped you focus on effectiveness, The 8th Habit® shows you the way to greatness.

While attending this program is FREE, reservations are required.