by Ranger Kidwell-Ross, editor
WorldSweeper.com

In these trying times a greater emphasis than ever needs to be placed on providing outstanding sales and service support to customers. My following true story shows that everyone doesn't get this message, including even a large national firm like Best Buy.
Potential customers have a problem they need solved. Are you doing what it takes to make it easy for your prospects to become customers? If not, you may find the damage is more expensive than you expect when the prospect goes elsewhere.

In order to verify email addresses so we can have even better reach into the sweeping community, I engaged George, an acquaintance with phone experience, to call up contractors. The morning he was to begin training, I discovered we needed a 25' ethernet cable and an ethernet hub in order to allow him to access the internet. Fortunately, even though my office is located a half-hour from town, George was only a few minutes away from several office supply stores.
Figuring Best Buy would certainly have what we needed, I first checked the company's website. The two items were about $85. I called the local store to see how to proceed. "You can buy it online and pick it up here, no problem," said the helpful sales rep. "If you'd rather, you can also give me your credit card number and then have your guy come pick the items up."
"Great, let's do it" I responded, and started looking up my card number in my database. However, that's when the transaction fell apart... "Oops," said the salesperson. "The cable is no problem, but I'm afraid we only have one of the hubs in stock." Astonishingly, that meant he couldn't place my order... Read more.
---
July Newsletter Contents (Click on link or scroll down to read stories.)
---
One.7, Inc. Donating Elgin Crosswind to Promote Breast Cancer Cure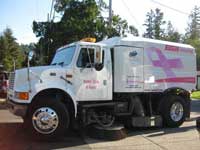 The astonishing fact is that one in eight women are now diagnosed with breast cancer, which is also the leading cause of death by cancer for women. That's a new diagnosis every three minutes, and it's a disease that struck an estimated 19,010 women caused an estimated 5,830 deaths in 2007.
The management of One.7, Inc., one of America's largest sellers of pre-owned sweeping and catchbasin cleaning equipment, is donating 50% of an Elgin Crosswind's selling price to benefit breast cancer awareness. If you could use a fine pre-owned street sweeper, this is the one you should buy! Read the story.
---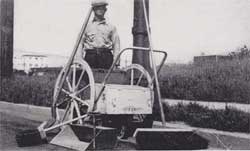 The routine? Hand sweeping, a collection truck and dealing with deep gutters... This article was originally published in The American City, April, 1941, and was written by Hary Goodridge, then Berkeley's City Engineer and Superintendent of Streets.
Because of the congestion due to the parking of automobiles, the street sweepers began at 3:30 o'clock in the morning in the downtown sections, and 6:00 o'clock in the morning in the outlying districts. The cost per mile on permanently paved streets was $1.59 and varied with the conditions to be met. Read the story.
---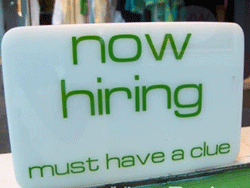 Sweeping contractors and municipalities need to realize that many younger workers frequent the Internet. Advertising for employees online offers a number of benefits in addition to lower costs.
According to a new survey by freelance marketplace, Elance, the majority of U.S. small businesses (64%) prefer hiring online over the traditional model of hiring onsite. In addition, a whopping 87% of the businesses who now hire online view it as an important business strategy to improve both profitability and competitiveness.
Although these percentages are undoubtedly skewed toward more high-tech companies, there's still a message for those in public works and for sweeping contractors: In these recessionary times, especially, cutting hiring costs and improving the quality of new-hires are both more important than ever. Read the story.
---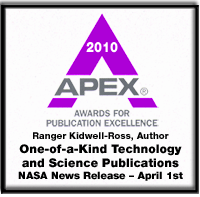 This year marks the third in a row for the WorldSweeper.com website to win an APEX Award for Publication Excellence in the annual competition sponsored by Communications Concepts.
Judging includes content, design, ease of navigation, page loading time and more. Overall, fewer than one in three sites nominated for the honor in any given year end up in the winner's circle.
The WorldSweeper.com Team also won this year for our first-ever April 1st spoof, in which we announced the competition for determining which sweeper would be launched to the international space station... and why NASA had determined the space station had need for a sweeper to visit.
This year's awards mark the 15th consecutive year that WorldSweeper.com's editor has won one or more APEX Awards in this annual competition. No other individual or organization in the U.S. has achieved this unbroken string of victories over the same time period. You're invited to read more about this year's awards, as well as those of past years. Take a look.
---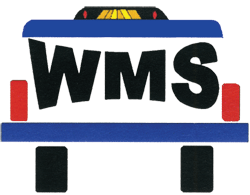 Like so many sweeping contractors just starting out, Dennis Gillean had a full-time job when he bought his first sweeper and started his sweeping company. And, as has also been the case with many other contractors, the small Minuteman unit that he ended up with – which had only a 3.5' sweeping path – wasn't particularly suited for cleaning parking lots.

Throughout this problem, working two jobs and being enmeshed in a Michigan economy that is among the worst in the nation, Gillean persevered to develop West Michgan Sweeper, Inc. into a company with the kind of ethical standards that would make any business owner proud. Check out the feature story.
---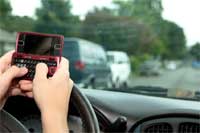 Truckload Carriers Association and Fleet Owner produced "Distracted Driving," a two-part Webcast series designed to help improve fleet safety and manage risk while still taking full advantage of all the benefits in-cab communications. While designed for over-the-road drivers, much of the information is helpful to anyone operating a fleet.

Part One of the series features three experts on distracted driving: Steve Keppler, interim head of the Commercial Vehicle Safety Alliance; Dr. Shlomo Breznitz, president and founder of CogniFit and an international authority on the problem of distracted driving; and David Money, technical director of transportation training for Liberty Mutual Insurance. Together, these speakers share information, research and practical suggestions about:
The current and pending regulations concerning distracted driving, how they are being enforced and the implications for your business.
Surprising facts about using cell phones, whether handheld, hands-free or for texting.
What being distracted really means and what humans are actually doing when they think they are "multi-tasking."
How to keep drivers safe on the road without sacrificing the mission-critical benefits of in-cab communications.
The webcast is on-demand, so you may listen to it at any convenient time. Here's the link to sign up and listen. Go there.