by Ranger Kidwell-Ross, editor
WorldSweeper.com

An Economic Assessment and Recommendations for the Contract Sweeping Industry
A current poll of CEOs of small-to-medium-sized businesses reports lowered expectations for the pace of growth in the overall economy. At the same time, however, they remain confident that there will be an increase in revenues and profits, as well as the hiring of new employees, over the next 12 months.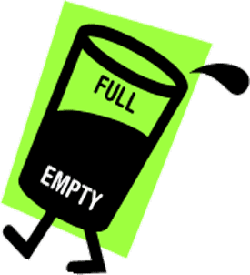 My suggestions to contract sweepers? Work harder, but also work smarter. Keep a tight eye on every expense. Make sure each of your accounts is actually profitable, or make changes to ensure they are. Get inventive with every part of your business.
Here is an overview of the current economic recovery predictions, as well as my recommendations on how a contract sweeping or related business can best weather the times ahead. Read it.
---
August Newsletter Contents (Click on link or scroll down to read stories.)
---
Work Zone Safety Practice Information Every Sweeping Organization Should Implement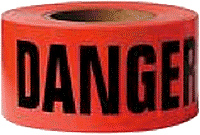 Most would agree that nothing on a jobsite should receive a higher priority than safety. However, a lot of effort is required to keep the information and emphasis on this topic current and foremost on the minds of your employees.

Our lead story in this issue is an overview on the most pressing and emergent issues in work zone safety, combined with an overview of current safety best management practices. Read about what safety expert, John Meola, has to say on this topic, and listen to the 34-minute audio he provided to WorldSweeper. Most importantly, implement the best practice ideas Meola provides! Go there.
---

An Analysis of the Alliance Between Stewart-Amos and Victory Sweepers
This past June, Frank Chulick and Mark Schwarze, presidents of Stewart-Amos Sweeper Co. and Victory Sweepers, Inc., respectively, announced a strategic partnership agreement. Under the joint agreement, Victory Sweepers will be designing and building regenerative air street sweepers that will be marketed by the Stewart-Amos Sweeper Co.
Neither Victory nor Stewart-Amos are among the industry leaders in terms of current size and market share. What makes the merger of talents and expertise noteworthy is the combination of backgrounds the joint venture brings to the 'sweeper table.' Although Stewart-Amos only began building sweepers in 2003, the machines it produces are well-built and well-regarded. This is especially so in the contractor community, a notoriously difficult market segment to please.
Victory Sweepers, Inc. was founded in 2006 by Mark Schwarze. On paper, that makes Victory even more of an upstart than Stewart-Amos. However, Victory quickly became a dominant player in the parking lot sweeping market in those four short years. The company's designs are new and fresh, and the machines get generally good reviews for sweeping performance.
The merger of machines, marketing and talent appears, at least now at the outset, to be a stroke of genius on the part of both company heads. Each provides what the other needs; each gains economies of scale; each minimizes capital outlay to get a realistic shot at gaining significant market share and instant credibility in the municipal segment of the industry. So, what does this mean for the rest of the industry and for those who buy municipal-class sweepers? Read editor's analysis.
---
Sam's Club has long been popular among people who like to save money while still buying brand name goods. Now, it looks like Sam's Club could also gain favor among small business owners who need to flat-out receive cash, as it's experimenting with small business loans.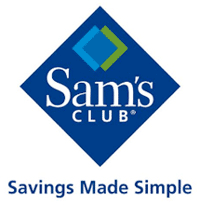 Sam's Club has announced it is "testing an online program with Superior Financial Group, the Nation's leading Small Business Administration (SBA) lender, which would make $5,000 to $25,000 loans available to its members who qualify."
The reasoning for this move, the statement explained... "In a November 2009 state of small business survey conducted by Sam's Club, nearly 15 percent of its business members reported being denied a loan to run their operation, up from 12 percent in April 2009."
This development doesn't have to just serve that relatively small number of people, though; would-be applicants who aren't already members can perhaps benefit in multiple ways from joining. Sam's Club members are supposed to receive $100 off the application fee, a discount, and a lower APR.
Then, even if you're not at all interested in getting one of the new loans - or if you're unable to get one - it's necessary to consider what sort of effect this move might have on the banking industry. Wal-Mart, which owns Sam's Club, widely touts that it has been able to force many companies to lower their prices, simply due to the competition it provides. If Sam's Club is able to act as a competitor, it may convince traditional banks to resume lending money to small businesses.
More information about the loans from Sam's Club can be found by visiting the Sam's Club site and clicking on the "Services" tab.
---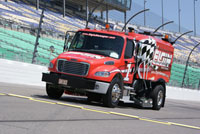 Elgin Sweeper has just announced its new Crosswind Specialty Track Sweeper. The machine is a regenerative air sweeper that includes unique features developed for racetrack sweeping and maintenance applications, including a 20,000 CFM-rated blower, a hydraulically-driven, plastic bristle side broom on one side of the sweeper and a high-performance air-blast nozzle on the other side. For remote cleaning, the unit also features a soft wall cleaning attachment and a large jib boom-mounted 8-inch rear vacuum hose for the big jobs.
Throughout the 2010 NASCAR season – the 62nd season of professional stock car racing in the United States – the Crosswind Specialty Track Sweeper will participate in several events, including races at Daytona International Speedway, Kansas Speedway, New Hampshire Motor Speedway, Gateway International Raceway, O'Reilly Raceway, Iowa Speedway and several other tracks. Sporting a unique, racing-themed graphics wrap, the sweeper is easy to spot as it makes its rounds. Read the story.
---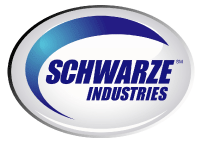 In March of this year, WorldSweeper.com published a story on porous pavement best practices using information provided by Mark Kinter, of Elgin Sweeper Co. A very similar story by Kinter was recently printed in PAVEMENT Maintenance & Reconstruction magazine.
In recent days, WorldSweeper was contacted by Raymond Massey, Director of Sales & Marketing with Schwarze Industries, Inc. Massey disputed the information provided by Elgin, calling it, in part, "an opinion presented by representatives of a competitive sweeper manufacturer." In the interest of fairness, WorldSweeper's editor offered Massey an opportunity to provide his analysis about what had been printed in both venues. He has done so, and we have added that information as an addendum to our previous porous pavement article. Take a look.
---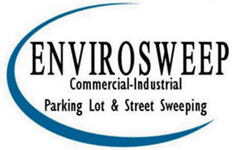 In 1981 Robert Pitman started a commercial lawn care company known as Pitman Mowing Service. As time went on, some customers requested parking lot sweeping services. Twenty years later, in 2001, Robert purchased as his first parking lot sweeper a slide-in AATACH. With that unit he started a parking lot sweeping company he named "Envirosweep."

When he first started, Robert had just one sweeping account, which he personally handled every morning before going to work running his lawn care company. Now, in 2010, Envirosweep has over 300 customers, 22 sweepers and support vehicles, and 23 full time employees.

Robert Pitman says his sweeping company is not the low price leader in his market. In fact, they are probably one of the most expensive. However, when it comes to providing excellent service and keeping client properties in the best possible condition, he's confident that the job his Envirosweep Team does is unsurpassed. Check out the feature story.
---

On September 1 at 5:00 PM EDT, NAPSA's current President, Carl Barton, will conduct a webinar on how to estimate your prospective jobs so you can ensure they will be profitable.
According to information released by NAPSA, you can expect to learn:
Myths about estimating
Mistakes often made when submitting a sweeping estimate
The differences between estimates and bids, as well as pros and cons of both
How to develop a strategy
The impact that frequency has on an estimate
Where do additional services fit in?
Tools you can use
How to estimate
Examples of the estimate process
Carl Barton started Aardvark Sweeping Services in 1996 in Memphis, TN with one sweeper truck and Carl as the first driver. He has built the business from the ground up having experience in all area of operations. Over the last 14 years, Aardvark has developed into a full-service property maintenance company with a rolling inventory of 32 vehicles. Those vehicles service sweeping, portering, large item removal, construction, scrubbing and maintenance.
Prior to starting Aardvark, Carl was the General Manager for Pepsi-Cola in Memphis, TN, and New Orleans, LA. His corporate experience, as well as his small business experience, has blended to create a solid knowledge base.
The investment for the webinar is $100 for NAPSA members and $200 for non-members. Here's the link to sign up. Go there.