by Ranger Kidwell-Ross, editor
WorldSweeper.com

Like I suspect is the case with many of you reading this, I occasionally find myself absolutely overwhelmed at the pace of change. The amount of information available to me has never been greater. The time I have to evaluate it has seldom been more constrained. As we are all flooded by information possibilities, WorldSweeper's mission is to sift through and provide information you can use to become more competitive and professional.
The same is true for all of you, whether you are in a municipal operation or are a sweeping contractor. In this time of shrinking budgets, everyone needs to find any possible competitive advantage they can apply to their operation. My chosen mandate here at WorldSweeper.com is to sift through, and seek out, information that has a high likelihood of being of use to you. The articles in this newsletter are prime examples of that search. Read more.
---
April Newsletter Contents
Maintenance and Restoration of Porous Pavement Surfaces:
An Overview on Current Sweeping Best Practices
Trio of Webcasts Target Web Search, Collaborative Leadership and Managing Gen Y Employees
---
City of Pensacola Sweeping Program's Evaluation An Ongoing Process

Known for its pristine waterways and sunshine, the City of Pensacola's sweeping program is working hard to combine effectiveness and the realities of the Florida climate, propensity of sand and difficulty of vegetation removal.
Al Garza, who will this year celebrate his 10-year anniversary as Director of Public Works for the City of Pensacola, offers a thoughtful perspective on how his organization is evaluating the role of street sweeping in its pollution removal program. As increasing pressure is brought to bear in terms of mandated pollution removal, Garza is faced with difficult decisions on how best to operate his entire department.
To be in a better position to find the correct mix of sweeping and 'end-of-the-pipe' solutions, City of Pensacola government officials have combined the storm water and sweeping departments. Over the long term, this makes it easier to evaluate relative costs and benefits between sweeping frequency and things like catch basin cleaning. Read about it and listen to a 20-minute audio interview.
---

If you've owned even one mechanical broom sweeper, chances are you or your operator has run over some type of raised object and bent one of the skids on which the main broom rides. Second generation sweeping contractor, Charlie Ostuni, has developed a product that he claims totally eliminates that costly problem.

"During all these years of operating and repairing mechanical broom sweepers," says Charlie, "we've seen absolutely every way the machines can be broken. Although we can't prevent most of these, we've hit upon a solution for one of the most frequent-occurring damages, bent dirt shoes.
Mohawk's Labor Saver Dirt Shoe replaces existing, easily bent OEM shoes with an easy-to-install bracket system designed for each mechanical broom sweeper make and model. The system is designed to use Tuff-Strip broom segments to replace the old-style skid shoe. Read the entire story.
---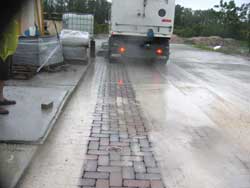 Porous surfaces have been growing at a double digit rate the last several years as they have increasingly become recognized as a BMP to deal with stormwater runoff. They have been proven to be an effective tool to reduce the quantity of water and accompanying pollutants that are directed untreated to our waterways.
However, major questions concerning the maintenance of these surfaces have risen as a result of the growth. Elgin Sweeper Company has been participating in research programs with major universities and municipalities across the U.S. in order to get a better understanding of the maintenance requirements. Coverage includes an in-depth, 30-minute interview with Elgin Technical Consultant, Mark Kinter, and link to a white paper on the topic. Read the story; listen to the interview.
---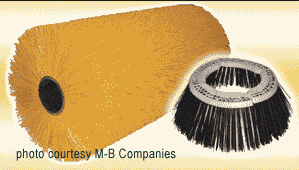 Polypropylene Homopolymer is the basic raw material used in most sweeper brooms and brushes. The cost of your curb and main brooms is largely dependent upon the price of the raw materials used to make them. That's why sweeper brooms are now approaching or exceeding their historical cost.
According to the weekly newsletter produced by The Plastics Exchange, LLC, "since the first of the year, polypropylene prices are up $.22/lb... Buyers need to brace themselves as contract Polypropylene prices are poised to move sharply higher yet again in April. ...it seems that Polypropylene prices will remain elevated for the near-term."
For those in sweeping, the question is... Read the entire story.
---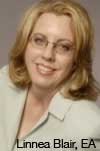 Too often, businesses waste much of the effort they put into conducting performance reviews. Performance reviews can be a lot of effort, because they take time away from other business activities, which are often seen as more important.
The result? Many business owners conduct the reviews, evaluate the results, maybe give out raises which may or may not be tied to the reviews – and then file everything away never to be looked at again.
Performance management at its best is an ongoing cycle of planning, doing the work of the business, and reviewing the performance of the organization as a whole and each team member as a vital component of the entire machine that is your business. Your vision and strategy should guide your performance management process with your Business Plan and Core Competencies acting as your road map and sign posts.
Your business plan should list the goals that you expect to achieve for the year. It is important to evaluate whether you have the number of people as well as the necessary mix of skills, knowledge and competencies that are needed to succeed in your goals. Read the entire article.
---

Like many contractors, especially in the early days, Mike Conley got into sweeping as a part-time job to make extra money. That's the course he pursued for three years before establishing his company, K & M Service, Inc., as a full-time sweeping, lawn care and snowplowing firm.
Since his start in 1985, Conley has solidified his company's control within his West Virginia market area. Today, K & M Service is known as a full-service, quality-oriented sweeping company that offers a number of other maintenance services, as well.
With a background in working at a truck dealership, Mike Conley was working in the parts department for his local Komatsu dealership. "I kept driving by a sweeper truck that was parked at a local convenience store/gas station," says Conley. "A friend of mine and I kept talking about how we could use some extra money. The man who owned the sweeper was also my insurance agent, so I finally picked up the phone and called him in about May of 1985. Check it out.
---
Seminar scheduled for April 22nd.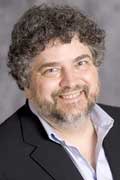 For Administrative Professionals, using the Web to keep themselves and their boss informed is a critical skill. Google is the most utilized search engine on the Internet. Millions of people use it, and other search engines daily to find out about almost anything.
This session is for everyone from Google novices to search engine pros. It will demystify how to use the various search tools to find what you needÉand do so in a minimal of time. Google will be utilized primarily; however, advanced search features from other sites will also be discussed. This Webcast reveals how the experts find hidden information quickly and easily, including:
10 techniques to accurately target your Web searches
How and why certain results are returned from your search
Seven powerful Google tools most people never use or use correctly
Ways to use specialty search engines to enhance your productivity

Presenter James Spellos, CMP, is president of Meeting U., a company that specializes in training in the areas of technology applications and meeting planning. Spellos has taught at New York University's School of Professional and Continuing Studies as well as in the university's undergraduate school.
---
Seminar scheduled for April 28th.

A new mindset is required to lead and drive increases in quality of ideas, speed decision making, and solve the toughest problems throughout the organization. Join Nilofer Merchant as she explains:
How to take a systemic view of strategy creation
Ways to link strategy to execution with practical techniques
Advice on nurturing idea generation, innovation, and engagement
Strategies for enabling organizational velocity

Presenter Nilofer Merchant, is CEO of Rubicon, strategist, author, and a leading authority on creating business strategy to achieve success.
---
Seminar scheduled for May 5th.

The Generation Y employees joining your workforce now have developed work characteristics and tendencies that are often different from what you expect. During this Webcast, you'll discover:
Why Gen Y is not motivated by money and what to use as bargaining chips.
Ways that Gen Y is far more productive than everyone else at the office.
How Gen Y will maneuver through office politics
And much more!

Presenter Penelope Trunk is the founder of three startups – most recently, Brazen Careerist, a social network that helps young people manage their careers. Her career advice appears in more than 200 newspapers.
There is no charge for WorldSweeper.com readers to take any of these seminars. However, reservations are required. For more details or to register, click on the 'Register Now' button shown next to each article. Feel free to share this offer with a friend, co-worker or your management team.