Overview of OSHA's Upcoming Respirable Crystalline Silica Rule
Information compiled by the American Subcontractors Association (ASA)
Posted October, 2017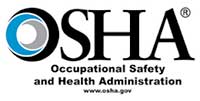 OSHA's Respirable Crystalline Silica Rule, which began for construction-related work (with companies with 10 employees or more) on September 23, 2017, is projected to have a significant impact on the power sweeping industry. The following is a quick overview, with links to more info provided by ASA.

For a detailed analysis of the Rule, use this link to access an in-depth interview conducted with an expert on the topic in November of 2016.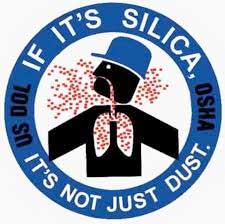 Construction contractors with more than 10 employees need to be nearly ready to comply with OSHA's rule regulating employee exposure to respirable crystalline silica. Construction employers must comply with all requirements of the standard by September 23, 2017, except requirements for laboratory evaluation of exposure samples, which begin on June 23, 2018.
The rule, which OSHA issued on March 25, 2016, requires construction employers to limit worker exposure to silica and to take other steps to protect workers. Crystalline silica is a common mineral found in many naturally occurring materials and used at construction sites. Inhaling very small crystalline silica particles can cause multiple diseases, including silicosis, lung cancer, chronic obstructive pulmonary disease and kidney disease.
Respirable silica is generated by high-energy operations like cutting, sawing, grinding, drilling and crushing stone, rock, concrete, brick, block and mortar. Activities such as abrasive blasting with sand; sawing brick or concrete; sanding or drilling into concrete walls; grinding mortar; and cutting or crushing stone generate respirable dust.
Under the OSHA standard, construction employers can either use a control method, as laid out in Table 1 of the standard, or they can measure workers' exposure to silica and independently decide which dust controls work best to limit exposures to the permissible exposure limit in their workplaces. Regardless of which exposure control method is used, all construction employers covered by the standard are required to:
Reduce the permissible exposure limit for respirable silica to 50 micrograms per cubic meter of air, averaged over an eight-hour shift.
Use engineering controls, such as water or ventilation, to limit worker exposure to the PEL.
Provide respirators when engineering controls cannot adequately limit exposure.
Establish and implement a written exposure control plan that identifies tasks that involve exposure and methods used to protect workers, including procedures to restrict access to work areas where high exposures may occur.
Designate a competent person to implement the written exposure control plan.
Restrict housekeeping practices that expose workers to silica where feasible alternatives are available.
Offer medical exams, including chest X-rays and lung function tests, every three years for workers who are required by the standard to wear a respirator for 30 or more days per year.
Train workers on work operations that result in silica exposure and ways to limit exposure.
Keep records of workers' silica exposure and medical exams.
For more information, see the American Subcontractors Association Fact Sheet on OSHA's Rule on Respirable Crystalline Silica, the ASA's Frequently Asked Questions on the OSHA Standard on Respirable Crystalline Silica, and the free ASA video-on-demand, "OSHA Silica RuleŅApplications for Subcontractors" (Item #8101), presented by Gary Visscher, Esq., Law Office of Adele L. Abrams, P.C.

If you have comments or further information on the topic covered in this article, please let us know.