Holiday Business Party Legalities:
Avoiding a Holly Jolly Lawsuit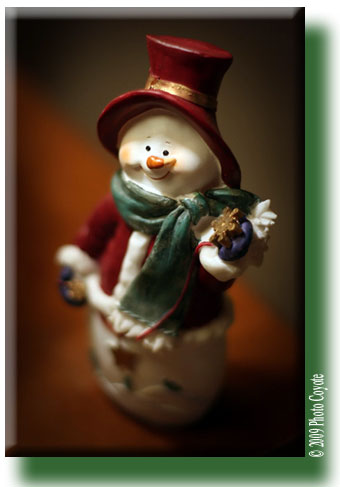 Holiday parties can create a great opportunity for employees to celebrate and blow off some steam after a long year. They can also present opportunities for claims of harassment, discrimination and liability for your organization.

Provided as a courtesy to the power sweeping industry by David B. Wilson, Attorney at Law
The most common complaints stemming from holiday business parties include excessive drinking, sexual advances, off-color or inappropriate jokes—even arguments and fistfights. Here are some tips for keeping your holiday party incident-free:
Make attendance voluntary.
Keep it religion-neutral. Respect the differences in your workforce and avoid religious references.
Remind employees that normal work rules and standards – including prohibitions on harassment – still apply.
Consider inviting spouses and significant others. They tend to help keep an eye on your employees, discourage interoffice flirting and may, if necessary, provide safe transportation home.
Don't hang mistletoe and don't have employees sit on Santa's lap. Your local Rent-a-Santa probably doesn't run background checks.
Do not invite customers or clients.
Avoid handing out awards or bonuses at the party.
If possible, don't serve alcohol. If you decide to serve alcohol, always serve food, and provide plenty of non-alcoholic beverage options as well.
If you do serve alcohol, do not have an "open bar" where employees can drink as much as they want. Instead consider a cash bar or a ticket system to limit the number of drinks. Remind employees to drink responsibly and to plan for safe transportation home.
Limit the length of the party and plan to close the bar an hour or so before the party ends.
Hire professional bartenders (not supervisors!) and instruct them to report and/or stop serving anyone they feel has consumed too much. Also have them request identification before serving any employee or guest who appears underage.
Arrange for complimentary taxi service for any employee who feels he or she should not drive home. Encourage supervisors to keep an eye out for employees who appear unfit to drive so that they can be directed to a taxi. If having your party off-site, consider providing discount hotel rooms for employees who are impaired.
Monitor any gift-giving. Remind employees that any gifts exchanged with co-workers must be appropriate and that offensive or inappropriate gifts, as well as those with romantic or sexual overtones, are not permitted.
Check your insurance coverage for the event. Consider purchasing dram shop or liquor law liability insurance. If you hire professional caterers, bartenders or anyone else to provide and serve drinks, check to see if their liability insurance would cover any potential liability exposure for your business.
Best wishes for a safe, happy – lawsuit-free – Holiday Season!
Thanks to WorldSweeper.com's contributing attorney, David B. Wilson, for providing the above information to our WorldSweeper.com subscribers. Mr. Wilson specializes in human resource law with the Massachusetts-based law firm of Hirsch, Roberts, Weinstein, LLP.

Article photo provided courtesy of Photo Coyote.