Schwarze Industries Announces Kendrick Equipment and City View Specialty Vehicles, LTD as Newest Dealers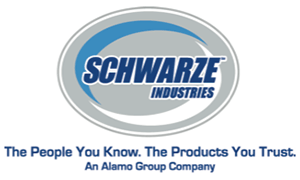 (Huntsville, Alabama) April 2023 –
Kendrick will be providing Sales, Service, and Parts for Schwarze products in the province of British Columbia and Yukon Territory.

City View will sell and support Schwarze products in Ontario, Quebec, Canada.
Schwarze Industries LLC announced the addition of its two newest dealers, Kendrick Equipment and City View Specialty Vehicles. Effective immediately, both companies will be providing sales, service, and parts for Schwarze products, Kendrick in the province of British Columbia and Yukon Territory, and City View in Ontario, Canada.
Both will be responsible for supporting the Schwarze branded products in the areas of new whole good sales, parts, warranty, factory-trained service, and reconditioned units.
Here is the contact information for the two companies:
Kendrick Equipment Ltd.
19214 94 Avenue
Surrey, BC, V4N 4E3
Phone: 866-744-9921
www.kendrickequipment.com

City View Specialty Vehicles, LTD
1213 Lorimar Drive
Mississauga, ON L5S 1M9
Phone: 866-739-3965
www.cityviewvehicles.com

About Schwarze Industries:
Schwarze Industries (ISO 9001:2015) is an Alamo Group (ALG:NYSE) company and the premier manufacturer of parking lot, airport, street sweepers and asphalt maintenance equipment. For nearly 50 years Schwarze Industries has been committed to providing an exceptional level of customer support and offers one of the most comprehensive lines in the sweeping business. Applications include parking area cleaning, industrial sweeping, mall and shopping center sweeping, airport ramp and runway sweeping, street sweeping (PM10), asphalt milling cleanup, and stormwater (MS4) management.