South Plainfield, NJ; November, 2021
Keystone Launches New Customer Portal to Provide Access to Order Tracking and Invoices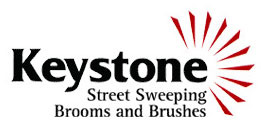 Keystone Plastics, a leading manufacturer of street sweeping brooms and brushes, is excited to announce their launch of a new online customer portal.
Keystone Plastics has announced it has developed an online portal that provides real-time access to important account-related information including, sales orders, invoices, credit memos, tracking information, account statements and more.
Mike Santos, Sales and Marketing Manager for Keystone Plastics, said the launch has the full support of the entire Keystone organization and that "We continue to prioritize our customers as our number one focus here at Keystone, and this portal was developed with them top-of-mind. We hope customers find this to be a useful tool to track their orders, access their account statements and more."
The launch of the customer portal is an example of Keystone's customer-centric philosophy and is the first step in allowing customers to interact with the company in a new way. If you are a Keystone customer, click on the image below to be linked to the new Keystone Portal Registration page. Alternatively, go to: www.kpbrush.com/customer-portal-registration/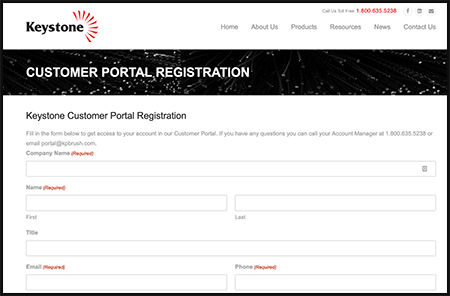 ---
You can contact Keystone Plastics by calling 800.635.5238, or by using this link to send an email to Keystone's Sales & Marketing Director, Mike Santos. The company's website is www.KPBrush.com.
---
About Keystone Plastics
Keystone Plastics, Inc. has been manufacturing the industry's leading replacement brooms for street sweeping and road construction for over 50 years. At Keystone we believe in reliable quality and strive to make the heaviest, longest lasting brooms in the industry. We also believe the only good broom is one that arrive to you as promised.
---
If you have a question or comment about this article, please let us know. If appropriate, we'll add it to the bottom of this page.
---