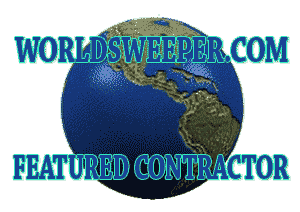 WorldSweeper.com's Featured
Sweeping Contractors of the Month
The majority of the archives for WorldSweeper's Featured Contractor articles and audio podcasts – which include one per month starting in 2008 – are now a members-only resource of World Sweeping Association. If you are a sweeping contractor, we encourage you to check out the access to these, as well as the many other benefits of WSA membership.

The WorldSweeper.com website continues to offer the three most recent Featured Contractor articles/podcasts. Use the links shown to choose one or more of these to read/listen to.
---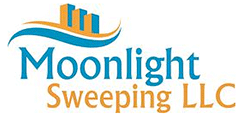 January 2013, Moonlight Sweeping, LLC.
In the late 1990s, Ryan Bertholdi found himself learning about the sweeping industry as a result of a somewhat unlikely occurrence: His mother, an accountant with a large company called Brothers, suggested he would be a good fit to help with that company's sweeping program, among other duties.
After two years of learning experience via Brother's sweeping program, Bertholdi founded a company called Star Sweeping in 2000. Then, with partner, Anthony Bova, he transitioned to Moonlight Sweeping, LLC in 2008. Today, Bova handles night routing and working with sweeper operators, with Bertholdi taking on the rest.
Like many contractors before him, Bertholdi started with one sweeper, which he operated. From there he worked to pick up new accounts in order to get more sweepers and hire employees. At first, the company did only sweeping. It wasn't long, however, until they started providing power washing services in order to meet customer requests.
---

December 2012, Carolina Sweepers, LLC
After 25 years working as an architect, Thom Dixon was ready for something new. He also knew he didn't want to go to work for someone else. Having a friend who was in the parking lot sweeping business in nearby South Carolina, Dixon went to check out his operation and liked what he saw.
"I was determined to go at this in the right way, to find out all I could about the business from people who really had that information," said Dixon. He called our editor, Ranger Kidwell-Ross, who in turn provided contact info for a couple of experienced contractors who gave him advice. Based on all that, he purchased a TYMCO 210 and got into business.
---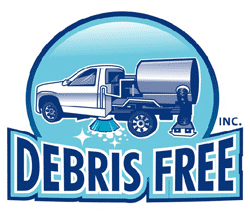 November 2012, Debris Free, Inc.
This story isn't so much about an instant, overnight success; in fact, it's more about the many different trials and tribulations that a sweeping contracting company that was started in the last quarter of 2008 could face.
"I guess if you were to hire an artist to paint a picture of a 4-year-old sweeping business that has managed to survive some pretty tough times," said Steve Mercer, "he would simply hand you one of our business cards... and say 'Here ya go, thanks for your business!'
---
If you have questions or comments about this section of the website, or would like for your company to be considered for this honor, please, let us know.