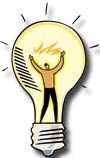 Offer Your Customers a Cleaner, Sweet-Smelling Curb Line or Pavement
From David Ross, owner of Millenium Maintenance And Power Sweeping:
On occasion, we add some orange-peel disinfectant deodorizer into our water system. As we go down the curb line, the solution sprays into it. Alternatively, we might use our front spray bar to cover a larger/wider area. The net effect is this deodorizes and cleans the pavement.
We don't charge extra for this, and the results are very noticeable. You use about a gallon of the deodorant per hundred gallons of water capacity, which will last most of the night. You'll find that it's a technique that works great.
Have an idea that would be helpful to others in the industry? Please let us know what it is.