by Ranger Kidwell-Ross, editor
WorldSweeper.com

Industry Challenges Emerging From Many Directions
There are an enormous number of emergent issues in the power sweeping industry right now. Our monthly newsletter, though otherwise ready to go for about two weeks, was delayed until the last week of March in order to gain as much information on these as possible.
One way to illustrate the enormity of current issues was to include the graphic that shows four-dollar-a-gallon fuel prices, which was sent to me by Dave Ross, president of Boston area-based Millennium Maintenance & Power Sweeping. The fact is – as serious as is the issue of rising fuel prices – this isn't a topic that can earn much more than an honorable mention for this month's editorial.
By now, those of you who follow the pages of WorldSweeper.com regularly will know that Allianz Sweeper Company appears to be out of business. Although we reported initially that a purchase was likely by the Alamo Group, owners of the Schwarze and Nite-Hawk line of sweepers, this deal has reportedly fallen through.
There is little doubt that when a 35+ year Allianz vice president left his post several weeks ago – and was quickly followed by several other senior members of the sales team – there would have been a serious impact on the viability of the deal. We were also told that due diligence may have uncovered some discrepancies about the number of Allianz sweepers out there, where they were located, etc.
Over the last two weeks I have heard from a wide variety of people associated with, or formerly associated with, Allianz. These seem to fall into two general categories. Neither are very happy at the moment. Read the whole editorial.
---
March Newsletter Contents
(Scroll down to read stories or click on links.)
---
Our National Pavement Expo Coverage is Ongoing

This year's WorldSweeper coverage of the 2011 National Pavement Exposition, held in Nashville, Tennessee, is happening now.
Our WorldSweeper.com coverage initially offered a series of 5-minute videos from the NAPSA-sponsored "Best Practices" seminar. However, at the written request of NAPSA's president, Kevin Kroeger, our coverage of the NAPSA seminar has been removed. According to the letter, NAPSA felt our coverage compromised the organization's ability to continue to attract attendees to what has become an annual NPE seminar for them. Should you want to know more on this minor controversy we have NAPSA's letter, along with our response, linked at our NPE coverage page.
However, we do still have an audio and written interview with Kraig Kramers, the TYMCO-sponsored keynote speaker for sweeping contractors at this year's NPE show.
In addition, our coverage includes video clips of 14 of the NPE vendors who had products of interest to the sweeping industry. Since this year all of the sweeping companies had either new products or new innovations on their current sweeper line, you will definitely want to see them all in order to keep up with the latest in the industry. Check it out.
---
In the past months we have heard an increasing number of complaints and questions surrounding the use of national service providers. On March 1st, the culmination of several months of planning and effort debuted at the WorldSweeper website. In conjunction with noted consumer reporting website, Consupo, WorldSweeper is now providing an information resource on all of the industry's 3rd party service providers, including Divisions, MirrorLawn and US Maintenance.
The most important part of this coverage area is an exclusive Consupo link allows anyone who has dealt with one or more of the companies to provide a rating based upon your own experience with them. Further, in the event you've had either a positive or negative experience with a provider, you are able to document that, as well.
You are even be able to lodge an official complaint at the Consupo.com site. Consupo will then contact the company for a response. We hope this exclusive web link will be of assistance. Take a look.
---
Studies by the U.S. Geological Survey (USGS) have identified coal-tar-based sealcoat – the black, viscous liquid sprayed or painted by many of your companies onto asphalt pavement such as parking lots – as a major source of polycyclic aromatic hydrocarbon (PAH) contamination in urban areas for large parts of the nation. Several PAHs are suspected human carcinogens and are toxic to aquatic life.
This latest research makes the strongest case yet for moving away from coal tar-based sealer coat and, to substitute in its place, asphalt-based sealant products. Information includes a nine page PDF with scholarly references. Check it out.
---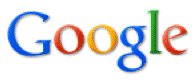 Google is the center of online business activity. Your company could be and should be listed on the first page of any local search for your particular trade. Right now there is an opportunity to grow your business with a FREE first page Google Places listing in your local service area. This article / training is designed to assist you in gaining that FREE first page advertising. read it now
We have already brought you the first two installments in this comprehensive ongoing article, written by Norm Denroche, President of Contractor Power. Combined, these installments provide you with all the information you need to understand how to wade through the necessary steps to maximize your ranking with Google.com.
Learn all about it.
---


Increasingly, U.S. sweeping companies are hiring workers from abroad. Sometimes, the company "sponsors" the employee for a work visa. Sometimes the employee already has legal authorization to work in the United States. Either situation raises legal and practical challenges, including:
Types of U.S. visas
Whether to sponsor an employee for a visa
Whether to sponsor an employee for U.S. Lawful Permanent Residency (a "green card")
Mechanics and cost of sponsorship
Compliance – THE hot topic in immigration law
By arrangement with the presenter, Keith A. Pabian, an immigration attorney with Hirsch Roberts Weinstein, LLP, we are able to offer free access to the webinar archive on this topic. The webinar was co-hosted by employee benefits consulting firm Longfellow Benefits and Pabian's affiliated labor law firm, Hirsch Roberts Weinstein, LLP.
Click here to watch the webinar at a time of your convenience.
---

Alfred Lopez grew up around his father's sweeping and pavement maintenance company. He clearly recalls that the part that fascinated him as a boy was watching the sweepers. There was even the night when he was about 12 that he snuck out to watch the sweeper go around in the parking lot nearby.
Today, as owner of Centroplex Sweeping, he runs a high profile company in which he combines business savvy with an emphasis on safety training and community involvement. Read more.
---

presenter Russell Bishop, author of "Workarounds That Work."
Are you ready to be the one who gets things done, no matter what? Join Russell Bishop as he explains the art of the "workaround" ... a method for accomplishing a task or goal when the normal process isn't producing the desired results.
In the seminar, you will learn:
When and how to use a battle-tested 4-step work-around process
Ways to get past the three most common challenges you'll face
How to reframe issues to gain help and support
What steps to take when you experience resistance to your work-around
Approaches for evaluating and choosing your best options to achieving a goal
For 60 minutes you'll hear proven tips and practical ways to increase your own level of productivity while helping your group, team, department or business build a culture of high performance.
While attending this program is FREE, reservations are required.