Photo Montage of 1968 Geesink/DAF Broom Sweeper + Toy Photos
This vintage DAF mechanical broom sweeper – and the toy model that was made of it – offer a snapshot of how the European-built Geesink sweepers on DAF chassis looked circa 1968.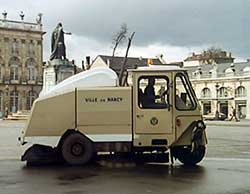 Many thanks to Frederick Bernard, of France, who provided WorldSweeper with the photos you see here of both the Geesink sweeper on a DAF chassis and those of the toy model that was produced of the machine.
Says Bernard, "I'm just a great fan of street sweepers in France. My fascination started when I was a young man and was walking beside the sweeper of my municipality. It was a three-wheeled sweeper of the LMV-brand, which stands for 'Le Matériel de Voirie' (similar to the one shown in the photo to the left).
"In Europe we have many narrow streets, so to effectively sweep the streets we use shorter vehicles. We also have many very small sweepers for pedestrian sidewalks, courtyards, alleys and similar. Today, vacuum sweepers are used almost exclusively.
"However, the following photos are of a Geesink sweeper mounted on a DAF truck, which is a brand from the Netherlands. (DAF stands for: 'Van Doorne's Automobile Fabriek'). This sweeper was available in six different versions, each painted in the colors of one of the six diverse cities in the Netherlands." Bernard sent us photos of both the Geesink sweeper and pictures of the 1:50 toy model that he has that was modeled after this 1968 sweeper. Each of the sweeper photos has been paired with a similar picture of the model.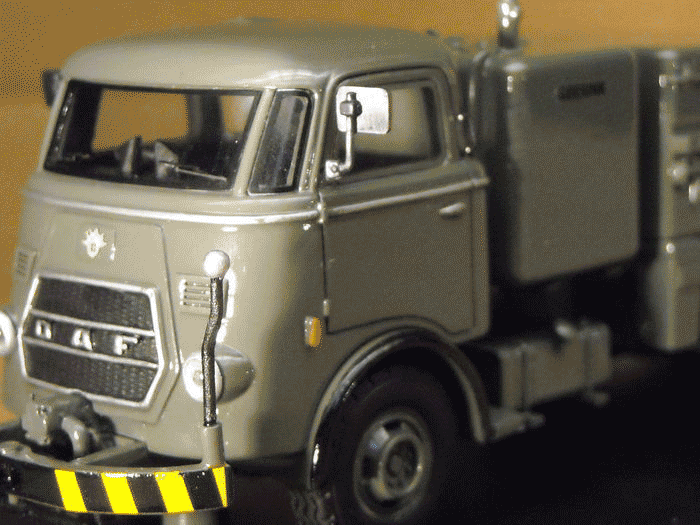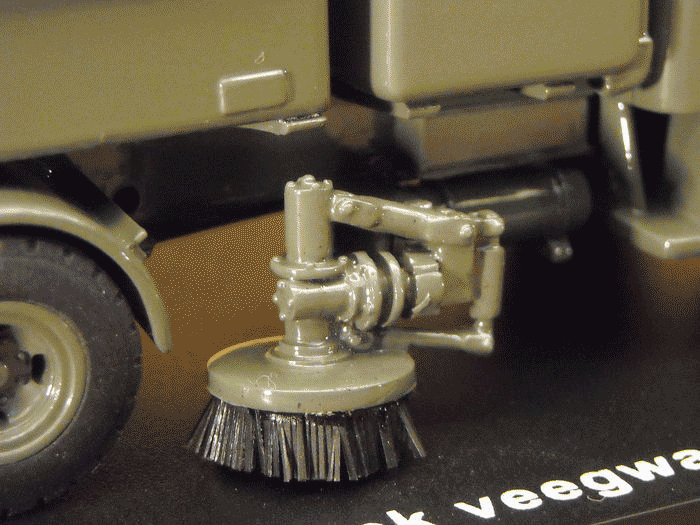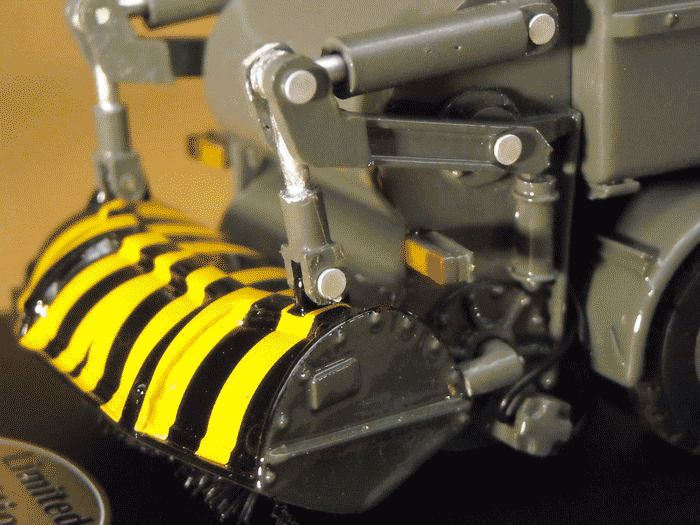 Also, we're always on the lookout for more sweeper-oriented information we can add to the website, so keep us in mind if you find interesting information about sweeping.