---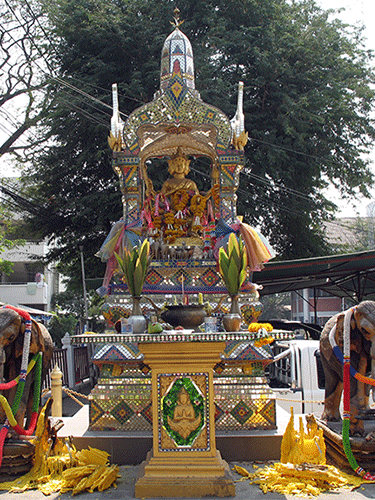 The photos in the animation to the left were taken at a temple nearby where the woman in the story about sweeping in Chiang Mai was working.

If you'd like to get a better feel for what Thailand is like, we also have online two slideshows of photos from the country. The first slideshow contains pictures taken in the Warorot outdoor food market, which is the primary food market for the Chiang Mai. (Opens in a separate window.)

The other slideshow includes a variety of representative photos taken in the Thai cities of Chiang Mai, Sukothai, Nahkon Sawan and their surrounding areas. (Opens in a separate window.)

In addition, you can take a look at a 45-second Quicktime video showing a busy street corner and what traffic is like in Chiang Mai (requires Quicktime).